New program brings new start to school recycling
In each classroom on campus, there is a blue bin boasting that the "Leopards are leaping into recycling".  However, in years past those were just for show as the school never had a set recycling plan.  But this week, that will finally change as the school will begin recycling thanks to efforts by a occupational preparatory class on campus.
"The occupational preparatory class was looking for way they could help around the school, and both Mr. Goodrich and I like the idea of recycling," administrative assistant Lynda Fleming said.
The recycling will be carried out solely by students.  They will be collecting the recycling and helping educate students about what is and isn't recyclable.
"The students have done inventory about which classes have recycle bins, and they are working on informing students what should go into a recycle bin and what shouldn't," teacher Jana Gibson said.
In honor of Earth Day, the students will begin their efforts to start recycling.
"The students will go around every Thursday during eighth period and collect the recycling, then sort it," Fleming said.
Many students love the idea of bringing recycling to campus.
"There are recycle bins in many classrooms, but the school doesn't actually recycle, which is ridiculous," sophomore Sofia Corley said. "As a school, we use so much paper, and it's great that someone's actually taking the initiative to do it."
However, paper is not the only thing that will be recycled as plastic and aluminum will also be part of the school's "green" initiative.
"The goal of the class is to have a recycling bin next to every trash can," Fleming said.  "That way students are always able to recycle."
About the Writer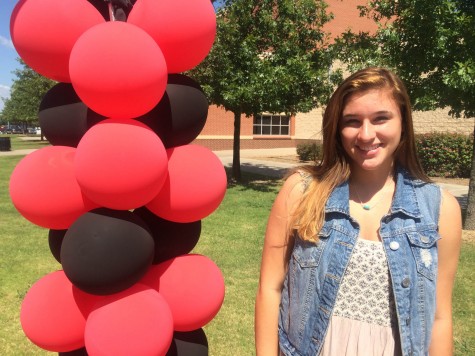 Michelle Stoddart, Managing Editor
Michelle is a junior who is deeply involved in activities both in the school and out of the school. As Captain of Extemporaneous speaking for the Debate...