Several students named National Merit Scholarship semifinalists
Many students squabble about the boring day wasted by the PSAT test at the beginning of the year. However, the benefits that can come from doing well on the test are underestimated by many students. If a student get a score of 210 or better they could become eligible for many scholarships and honors.
A few hardworking students at our school have scored so well that they have become semifinalists in the National Merit Scholarship Competition.  Seniors Julia Belk, Cheyenne Larimer, and Ginger Hervey have all received this special honor for their excellent scores on their PSAT. In order to be a semifinalist, as these students are, the student must achieve a score on their PSATs of at least 210. In order for the semifinalists to become finalists, students must also show academic excellences in their course work.
The high score that must be achieved is often predated by preparation. From PSAT classes, to the preparation booklet, the students prepare for the PSAT.
"I did the practice test that I received, and I read through the packet, and outside of that I had a little bit of PSAT practice classes." senior and finalist Cheyenne Larimer said.
Doing well on the PSAT does not just affect the students, it also affects the school, and it's reputation. In 2011, there were seven students that scored at least 210, and one finalist for the National Merit Scholarship.  In 2012, there were 10 semifinalists and three finalists, and this year there were 20 commended students.
"It only helps to reinforce our academic reputation, with colleges," Principal Gavan Goodrich said.  "We let them know how many national merit scholars and commended students we have each year."
However, the school is not the only recipient of benefits from the National Merit Scholarship Organization. The students may also receive scholarship money for their efforts.
"I'm really hoping I'll get a scholarship, I just got admitted to BYU and I know they give scholarships for that, so I'm hoping I'll get some money," Larimer said.
The hard working students that have received these scholarships will greatly benefit, as will the school.
"It's a reflection of the hard work of these students and the great education they've received," Goodrich said.
About the Writer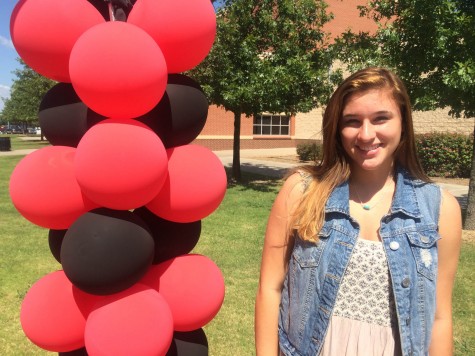 Michelle Stoddart, Managing Editor
Michelle is a junior who is deeply involved in activities both in the school and out of the school. As Captain of Extemporaneous speaking for the Debate...