Featured Athlete: Aakash Malvankar
Sophomore Aakash Malvankar is entering his third year as a men's volleyball player. Malvankar participated in this year's powderpuff football season. 
Pre Game: 
Pre-game meal: Empty stomach 
Athlete I look up to: Micah Maʻa
Favorite song: "Fire Squad" by J. Cole 
Favorite candy: Gummy worms  
Post Game: 
The Red Ledger: How long have you been playing volleyball? 
Aakash Malvankar: This is going to be my third year. 
TRL: What is your favorite thing about this sport?  
AM: Probably not the actual pressure of performing, but the pressure of being on the field and getting to play against some really good people.
TRL: In what ways has volleyball impacted your life? 
AM: It's opened my life to new college opportunities. I mean I wasn't planning on going to college for volleyball, but now I am. 
TRL: What was it like to participate in powder puff? 
AM: It was pretty cool getting to play because last year we had freshmen and juniors I think playing sophomores and seniors. So now we were playing freshman and sophomores against juniors, so it was pretty cool to play against the people I played with last year. 
TRL: How do you balance playing volleyball with your other responsibilities? 
AM: It's hard cause the team I play for is in Huston now, so I got to travel to and from Huston every weekend. I think homework is the hardest part, but mostly it's just having to multitask like being in the car and reading or something like that. 
TRL: What are some challenges you have faced in your career? 
AM: I'm pretty short for a volleyball player 5'10 compared to my other teammates that have national team invites, that are like 6'2, 6'3. 
TRL: What do you hope to accomplish in the future? 
AM: I'd like to get a D1 scholarship, if not a D2 school that is well enough or even a D3 school. 
TRL: What are some things you have accomplished in your career? 
AM: I have acquired a couple verbal offers, and I have an official offer from a school in Indianapolis. 
TRL: Was there ever a time when you didn't enjoy volleyball or wanted to quit?
AM: Yeah, actually it was like this summer our team kinda broke apart to  different places, and I was questioning if I should even play this year or take a training year, but I found a team. 
Leave a Comment
About the Contributors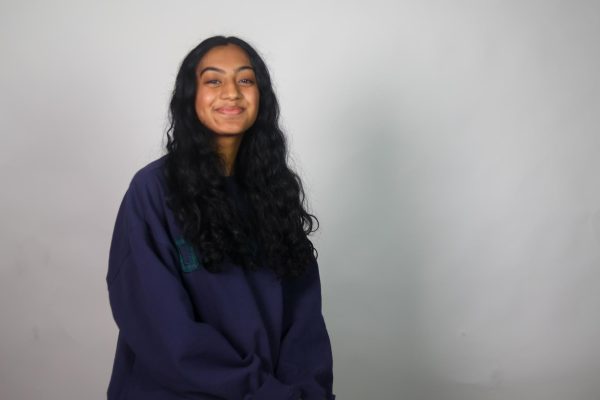 Dhriti Pai, Section Editor
Dhriti Pai is a junior heading into her second year on TRL. She is super excited for her first year as News Editor. In school, she enjoys being a part...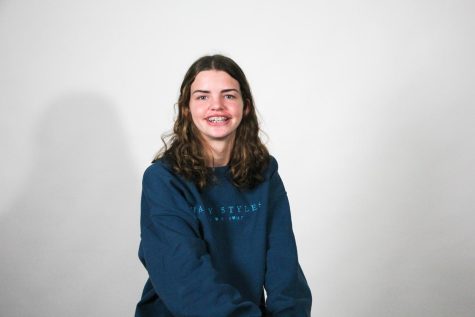 Eloise Friloux, Graphic Designer
Eloise Friloux is a freshman at the high school, and it is her first year on staff. Friloux is involved in the basketball program and enjoys spending time...