Featured Athlete: Phillip Joest
Phillip Joest is a varsity football linebacker. Joest recently tore his ACL and meniscus and received an offer from SMU. 
Pre-game:
Favorite pump-up song? First Day by Tee Grizzley
Who's an athlete you look up to? Devin White
What's your favorite movie? Blind Side
Favorite pre-game meal? PB&J
 Post-game:
TRL: When did you start playing football and why? 
PJ: I started playing football when I was five, and I instantly fell in love with it. I have always played linebacker and used to play quarterback as well. 
TRL: How has football impacted your life?
PJ: Football has impacted my life in more ways than one. On the field,  it has built everlasting relationships, and lessons that will be used for many years after I leave the game.
TRL: How/when did you injure your knee?
PJ: On a play vs. Rockhill I just went to cut and it got stuck in the turf and hyperextended backwards. I ended up tearing my ACL and meniscus. 
TRL: What is the recovery process?
PJ: I started physical therapy today. It will be a long and hard recovery ranging from 5-7 months, but I'm willing to do whatever I need to do to come back better than I was. 
TRL: With your injury, you received an offer. How did that come about?
PJ: I have been talking to SMU and went on a couple visits. After I got hurt, they knew about it and still wanted to offer me. They wanted to let me know that it didn't change their mind on the player I am.
TRL: What has your injury taught you about perseverance?
PJ: It taught me God has a plan for everything and how you respond defines you more than what happened.
TRL: What are your plans for your football career in the future?
PJ: I want to do rehab and come back better than I was and be good for spring ball in college. 
TRL: How do you feel the team will play for the rest of the season? Why?
PJ: They will do great. They all love being around each other and work super hard. It really is a brotherhood no one can break. 
Leave a Comment
About the Writer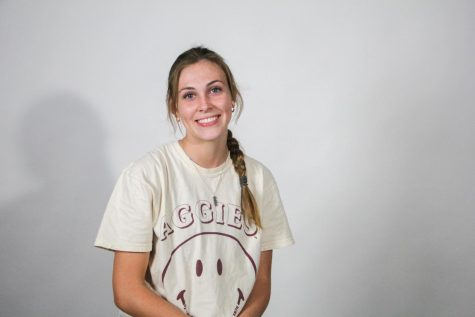 Mia Reaugh, Staff Writer
Going into her second year on TRL staff, sophomore Mia Reaugh is yearning to kick off the start of a new school year. When Reaugh isn't writing a sports...