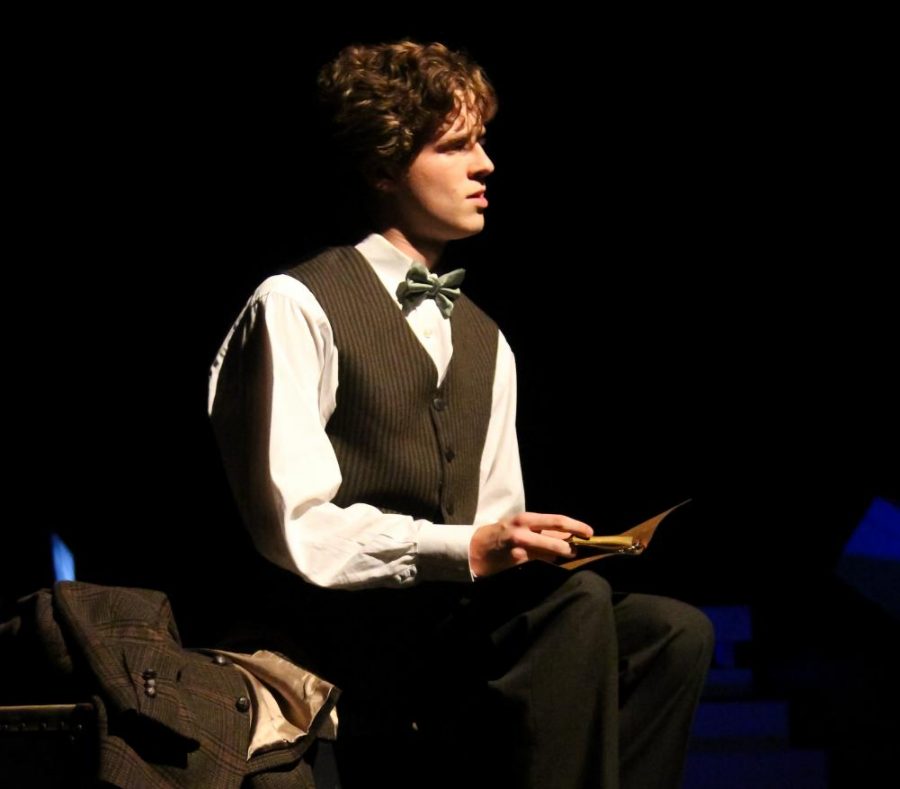 Peyton Nicholson, Actor
For this year's fall show, senior Peyton Nicholson continues his journey in acting by kicking off the school year with his lead role in The Lost Boy.
"I'm playing James Berry and he is the author of Peter Pan," Nicholson said. "James' brother dies and he wants to live on his story, so he tells his story through Peter Pan."
As the lead of James Berry, Nicholson has received an abundance of lines of which he has been memorizing for the fall show. 
"I have a lot of lines because I have a lot of narration, so I have to narrate a lot of it," Nicholson said. "My biggest thing is just having all my lines memorized because there's a lot of big words to describe everything in a lot of great detail."
This is Nicholson's tenth year of theater after beginning when he was in second grade. The Lost Boy is his fifty-third play, with many more to come. 
"I think the biggest thing is you have to deliver the story to the audience and you want them to believe it and be fully immersed in what you're saying," Nicholson said. "I think that's your duty as an actor, to get them to believe something and feel something."
Nicholson's love of the spotlight has stemmed from his desire to spark happiness and wonder in the hearts of others. The Lost Boy is his last-first highschool play before he heads off to college. 
"[The best part is] getting to be on stage and knowing that you're making people happy and getting a response from the audience," Nicholson said. "This play has been really special because the group is very good and I get to spend time with my friends and bring something to the audience as well."