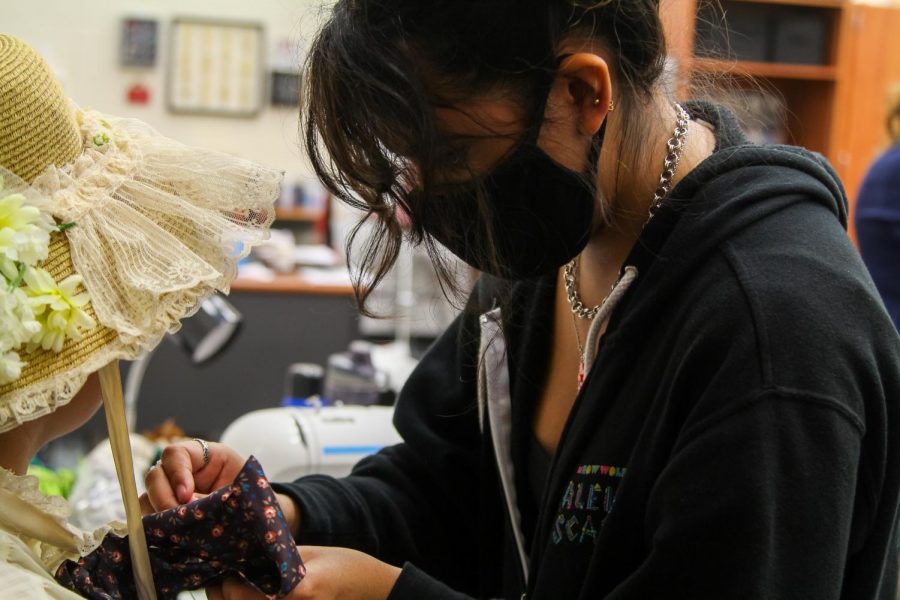 Isabella Ruiz, Costume Mistress
As rehearsals commence and preparations are in full swing, sophomore Isabella Ruiz is taking her final measurements and alterations to the entire cast's costumes as costume mistress.
"Since after-school rehearsals started, it's just been a bunch of alterations," Ruiz said. "So hemming pants, cutting ribbons for fairy costumes, taking things in on dresses, skirts, pants. I take alterations home when I need to."
This is Ruiz's fourth year of theater and first year as costume mistress. Her responsibilities extend to the overview of each costume in the play. 
"My responsibilities are making sure everybody is clothed, all of the actors," Ruiz said. "I also have to figure out when their costume changes are, who's going to be doing those costume changes whether it's me or another technician."
Every fairy, pirate and mermaid in the play will be brought to life with the careful creation of each costume this Friday and Saturday night. Ruiz makes her finishing changes before the show. 
"For the show we wake up around 5:30 a.m. to get here around 7 a.m. and we rehearse," Ruiz said. "I'll be fitting people, pulling costumes, and getting everything ready for alterations."