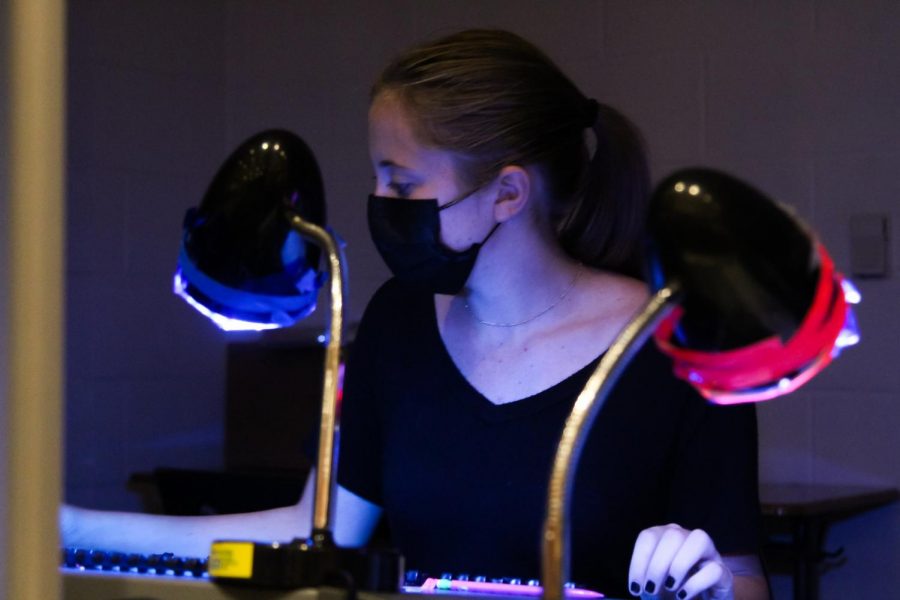 Elizabeth Esposito, Stage Manager
Junior Elizabeth Esposito is entering her first year as stage manager in high school. The job requires close, consistent attention on improvement as the first show of the year is growing near. 
"It's a lot of note-taking and a lot of figuring out what is going on off and on stage," Esposito said. "It's a big overview of everything that is going on. You always have to be sitting there watching. You can't really multitask."
This is Esposito's fourth year of theater and she's carrying on her experience including many other aspects of theatrical development. 
"I started in seventh grade and then in eighth grade I was stage manager," Esposito said. "This is the first time in high school that I'm stage managing. Freshman year I wasn't in any plays and I did LEDs. Sophomore year I did a little bit of sound and props."
Following a virtual school year, Esposito is one of the many crew members working to get back into the swing of things this fall show.
"The biggest challenge is that this is the first show in the new year and because of covid, I think everyone's a little rusty," Esposito said. "It's difficult to get back into the groove of everything. We're just trying to get it all going again."