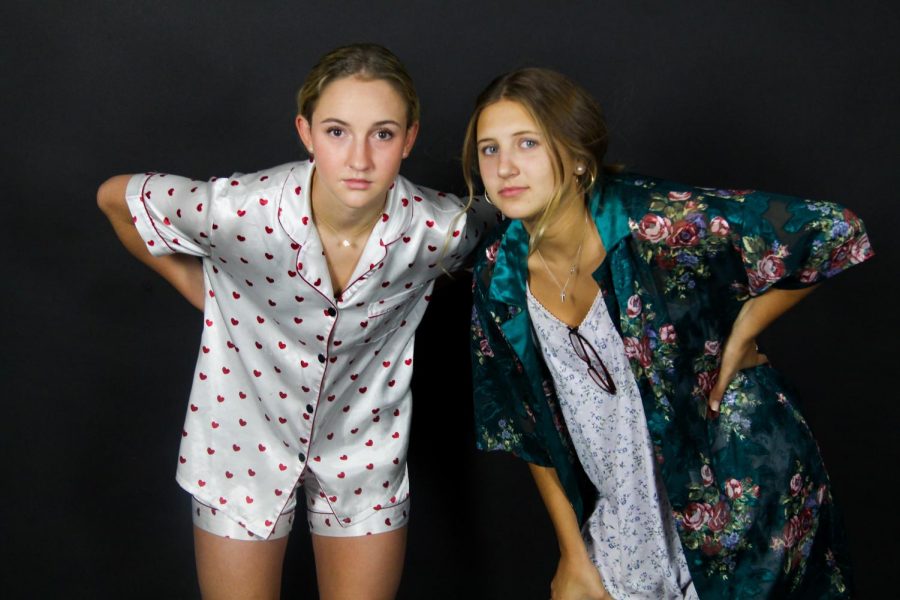 Class of 2022 Players
The Red Ledger: How would you describe the skill of your team?
Chaney Roberts: Pretty athletic.
Tatum Chester: Most athletic of all the grades.
CR: Every in Lovejoy history.
TC: Ever.
TRL: How have y'all prepared for the game?
TC: We practice. We run sprints everyday after school, and we have a special diet. Lots of gatorade and powerade – blue.
CR: We also have to go to the weight room everyday before school.
TC: We do heavy lifting. It's not like it's light lifting.
CR: I'm squatting 300, so.
TRL: Is there any threat in facing the freshman?
TC: No.
CR: No. No threat. I mean I haven't heard much skill from them
TC: I don't even know any of them. None of their names.
CR: They don't really scare me.
TRL: On a scale of 1-10 how worried are y'all about your competition?
CR: Probably a negative 10.
TC: Maybe a negative 599 if I'm being honest. There's not any competition to worry about. 
TRL: You're coming back from a pretty hard loss last year, how do you think you can recover both your skill and your ego? 
TC: I wasn't there so. Now we have me.
CR: We have a strong team. 
TC: We both weren't on the team last year.
CR: I mean I was on the team, but they didn't put me in, so.
TRL: Why is that?
CR: Why is that? You know I forgot to go to practice so they didn't see my skills. 
TRL: How are your skills this year?
CR: Oh they're amazing. I mean I squat 300 like I said.
TC: Yeah we got a ton of really good players.
TRL: The junior girls said it's not all just for pictures, do you believe that? 
TC: Um I don't know who the juniors are so I can't answer this question properly.
TRL: What are the team's strengths and weaknesses?
CR: We don't have any weaknesses for sure.
TC: No weaknesses. Only strength. Our strength is our strength. Speed, agility, muscles.
TRL: What have your main focuses and goals been this powderpuff season?
CR: Win.
TC: Win. Eat, sleep, powderpuff. Basically we're just using this as an excuse to get our PR reps up.
CR: Keep calm and powderpuff on.
TRL: Any last comments?
CR: I'm looking forward to it.
TC: We're not worried. 
CR: No worries.
TC: We're chillin.
CR: Only athletes in here sorry.