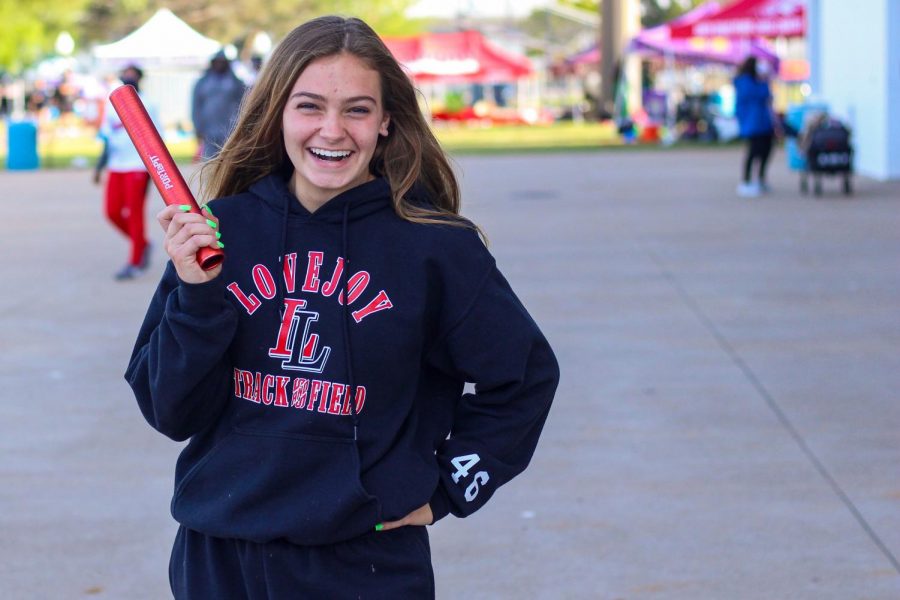 Chloe Schaeffer, sophomore
April 30, 2021
The girls varsity 4×400 relay is the next event. The girls put their numbers on the left side of their chest and left side of their hip. Last minute preparations are done as sophomore Chloe Schaeffer steps up to the line and gets into the blocks. The gun is pointed into the air, runners ready, set, BOW. 
"I have always loved working out and being competitive," Schaeffer said. "When I started track I was unsure what events would be the best for me, but Coach Littlefield put me in the 4×4." 
Running does not come easy, and the athletes have to put many hours of dedication into what they do. Running impacts all other aspects of life for the girls as well. 
"The team has inspired me to be more responsible with my sleep, diet and school work," Schaeffer said. 
The girls broke the school record for the 4×400 meter relay at regionals this season. The previous school record was 3:56 and was established in 2011. Ten years later, it was broken. 
"Our PR as a team that broke the school record is 3:55, " Schaeffer said. "Regionals were really exciting."