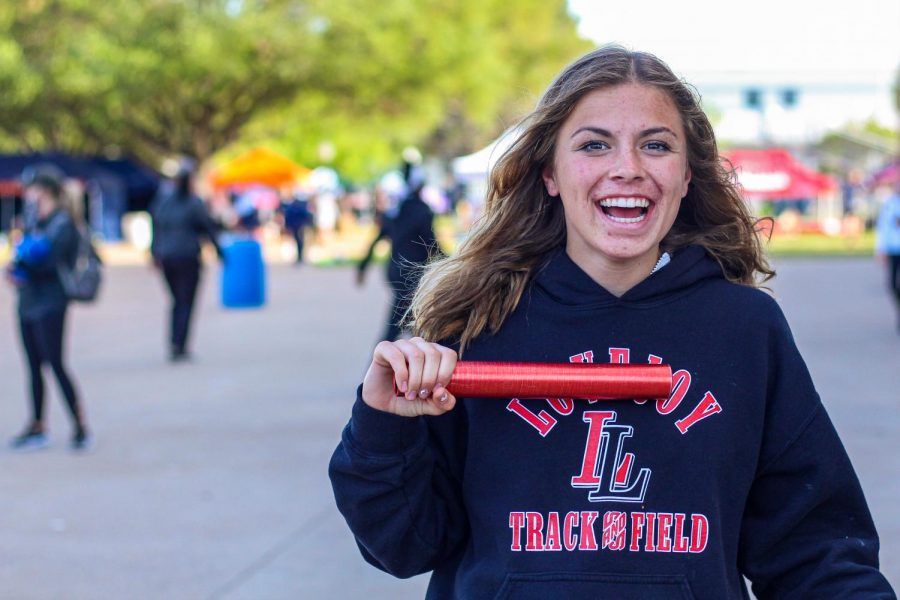 Amy Morefield, sophomore
April 30, 2021
At this point in the race, the runners are able to predict how it will end up. Sophomore Amy Morefield scans the field and recognizes where her team is at in regards to place. Morefield knows what she needs to do as her teammates count on her to keep them in a great spot. 
"I started running in seventh grade and automatically fell in love with the 400," Morefield said. "[It's] not always my fastest race, but it's always been one of my favorite races, and is the reason I came to track meets in middle school." 
Morefield worked throughout the season to build relationships with her 4×400 meter relay team.
"The team and I are so close and we have so much fun before and after races," Morefield said. "We get through it together.We push and go through pain at all the practices, and that dynamic helps [us] because we know we're racing for each other." 
Morefield got her freshman year stripped from her because of COVID-19, so this year at area and regionals was a new experience. The 4×400 team relay placed first at area, second at regionals, and are now going to state. 
"At regionals, we had the best [race] of our lives," Morefield said. "We were so happy we cried at the end, but we were so nervous the whole time of [the race]."
Morefield congratulated her teammates for running so well at the regional meet. 
"Kaley pulled it off with the last 100 meters, we were so surprised," Morefield said. "We all did our jobs we were supposed to do and the coach was very proud of us."