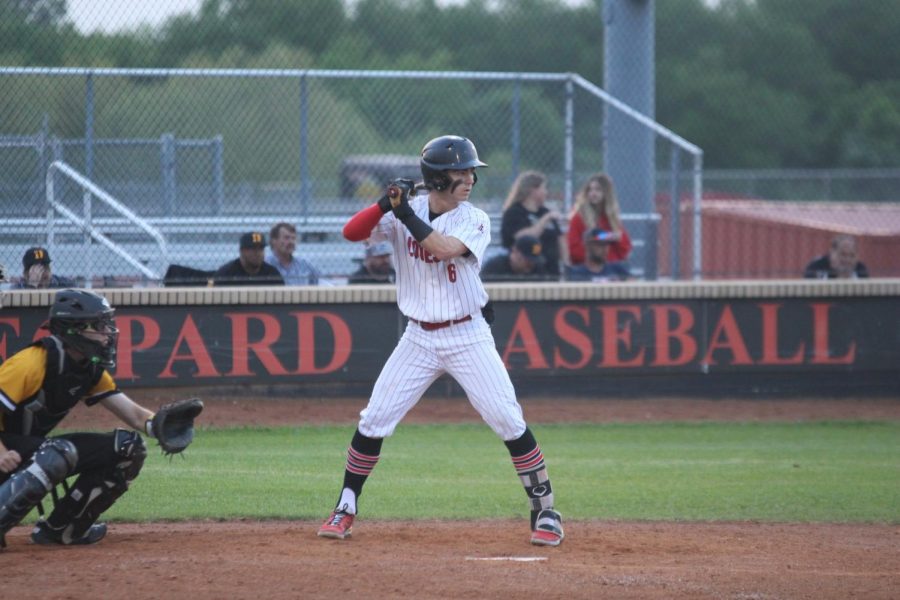 Baseball finishes regular season
The baseball team will finish out their 9-3 district season on Friday against Prosper Rock Hill. 
"We've gone through a bit of adversity with some wins and losses this season," freshman right fielder Matthew Mainord said. "But, we've learned from them and moved past them. I'm pretty confident in our ability to play and produce, it's just a matter of us having the right mindset and that's what we've been working on."
The team started their season on Febr. 6, where they have acquired a 22-7 record  from pre-season and district games. 
"The team has improved at the plate [hitting] this year in letting the ball travel deeper in the strike zone and hitting the ball to all fields," head coach Jason Wilson said. "We have become more of a line drive, get on base team that uses speed as an advantage"
Throughout the season, the team has focused not only on the baseball and performance aspect of the game, but also the mental aspect.
"Mental games are always a big aspect to baseball," Mainord said. "You can never be perfect, so there's little things we can work on to be a better baseball team. Little things on defense and baserunning."
The baseball team includes six underclassmen this year, many of whom are a part of the starting lineup. 
"This has been a really good year, and we are a very young team," Wilson said. "The season was very successful, so the future looks really good for the baseball program the next couple of years."
The team's recent win last Friday against McKinney North secured them a spot in the playoffs. 
"Making the playoffs means a lot to all of us because of all the hard work we put in," junior shortstop Kolby Branch said. "Our expectation is to win at all costs and play our hearts out every time we play and then see how far we can go."