Review: Demi Lovato's 'Dancing With the Devil' recounts her stark, but moving story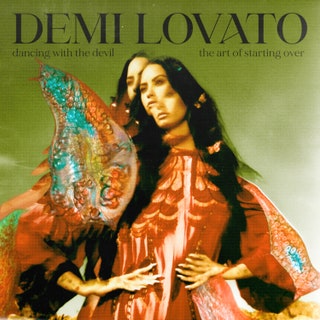 They say, a picture paints a thousand words, but a story is worth a million pictures. For singer and actress Demi Lovato, that's the palpable truth reflected in her own story, and the stories experienced by numerous child stars who were thrust into the spotlight at an early age. The former "Camp Rock" starlet and Grammy nominee have gone through it all in her decade of stardom: addiction, depression, the burden of fame, and a near-death overdose just three years ago. A hiatus was desperately needed, and Lovato stepped away from the spotlight to focus on herself; to start over again. 
In her first album since, it seemed like a necessary form of catharsis to address everything she had experienced through what she does best: making music. The title of her latest album tells its own story, "Dancing With The Devil: The Art of Starting Over." While the music speaks for itself, Lovato wanted to offer a personal perspective on that point of her life as well, so a Youtube Originals docuseries with the same name was released to serve as a companion piece. The culmination of the songs in her 7th studio album, along with the harrowing interviews in the docuseries, offer a glimpse into the true nature of her career, and the raw, palpable truth about the cost of fame. 
19 songs are included in the album, with the title track, "Dancing With the Devil," being a reminiscent memory of the time that Lovato spent hospitalized and in rehabilitation. Lovato, who has always been a poignant songwriter herself, provides emotional lyrics that listeners can relate to, especially those who have been in similar situations as her. Lyrics such as "dancing with the devil, out of control," and "playing with the enemy, gambling my soul," show the recklessness and dangerous behavior that was the product of Lovato spiraling "out of control." In that song, there are also anecdotes to drinking red wine and "little white lines," which Lovato later explains in the docuseries as direct connotations to her addiction to alcohol and drugs. The music video that premiered on April 1 also depicted Lovato in a hospital bed with a ventilator. It's desolate imagery, but it allows audiences to grasp what Lovato was going through, and how fragile her life had become. 
While Lovato waited three years to release an album, she has previously already performed one of the album's songs, "Anyone," at the 62nd Grammy Awards back in January. The song starts off with a simple melody devoid of bold instrumentals or glitzy beats. It's stripped back, and focuses solely on Lovato's vocals and the lyrics she's singing. "Anyone" is about the importance of having coping mechanisms and someone to confide in when depression manifests. The song paints a story that has also been expressed by singer and child star Justin Bieber, about how celebrities often put on facades that radiate happiness and content, when in reality, they're struggling through countless personal demons. Lovato explains in the docuseries that "Anyone" revolved around how the absence of someone to truly confide with, turned her back to alcohol to ease her depression, despite maintaining sobriety for 6 years prior. If the album tells a story of Lovato's fallout, then "Anyone" represents the prologue to her moving dynamic. 
Other songs in the album such as "Lonely People","15 minutes," and "Butterfly," continue to build off this overarching narrative, with each song telling a different part of her story, from the hospitalization, to the emotional abyss she felt, to her eventual path of moving forward from the wreckage. Additionally, some of her closest friends and colleagues also contributed on the album, with singer Ariana Grande (also a former child star), featured on "Met Him Last Night," and Noah Cyrus contributing on "Easy." The songs act like chapters in a book, while Lovato, through the docuseries interviews, is the narrator. 
The album and all its songs live up to the title, but only partially. Lovato's music throughout her career has overwhelmingly favored self-expression and personal insight, rather than prospective dreams and imagination, and the same pattern rings true in this album. It's clear that she's been through her own form of hell, as each song documents it descriptively, and the interviews open a chapter of Demi we haven't seen or considered before. But the second part of the title, "Art of Starting Over," is more vague and unclear throughout the music. It isn't clear how she plans on rebuilding herself emotionally and mentally, and it seems she herself isn't certain on how to approach that issue either. However, a few things are certain in this project. The lyrics are raw, the melodies are simplistically encompassing, and the interviews tell a moving story. It's Lovato back at her prime, and perhaps that's what rebuilding means to her. 
Rating: A-
About the Writer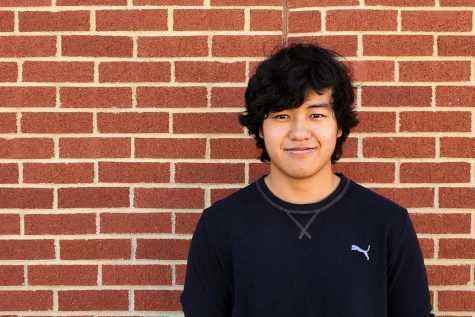 Ryan Wang, Section Editor
They say third time's the charm, but as senior Ryan Wang struggles to write his third (and last) staff bio, he feels anything but charming. Being crowned...