SAT essay portion, subject testing discontinued
On Jan. 19, College Board stopped providing subject specific testing, and all pre-planned tests have been canceled. Additionally, SAT tests with essays will no longer be administered. College Board and other SAT-based websites have gone through the steps to change their websites to fit the new criteria form. 
"I'm indifferent to the changes being made, as I believe the SAT shows your test taking skills rather than the knowledge or material you learned," senior Ryan Overholt said.
Students whose tests have been canceled will receive a refund for their fees. 
"I would have to take the test to give a concrete answer," Overholt said. "However, with the newer form lacking a 'subject-based' organization, a person who takes advantage of sectioned out parts might feel the test is harder for them to focus on one subject at a time." 
The essay portion of the test will also be optional for students who signed up for a test with an essay until after the June administration. Colleges will decide how to consider or accept the subject tests and optional essay portions.
"Some students feel the removal of the essay and some of the subject-area tests will be a detriment to them as they will have to retake the entire test to improve their scores on just one section," said Cheryl Anderson, AP Seminar, AP Research and PreAP English I teacher. "No students I've talked with are upset about the removal of the essay; they're actually happy about that."
This change will affect the way the SAT scores will be looked at, but College Board will be looking at other ways to assess student writing skills throughout the application process. 
"I feel a little more relieved, but [also] a bit concerned," sophomore Nabilla Abdallas said. "[Though] I don't think the score you get on one test should determine whether you get into your dream college or not, at the same time, it might be harder for colleges to differentiate students."
About the Writer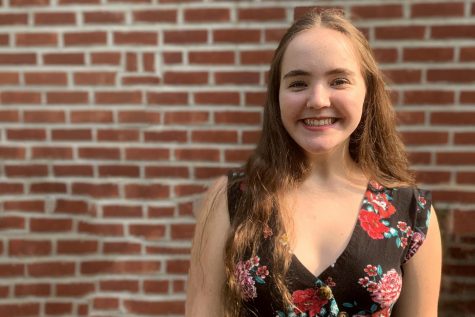 Angelina Mapes, Staff Writer
Sophomore Angelina Mapes, known to her friends as Lina, is entering her first year on The Red Ledger staff. She began writing during seventh grade. She...