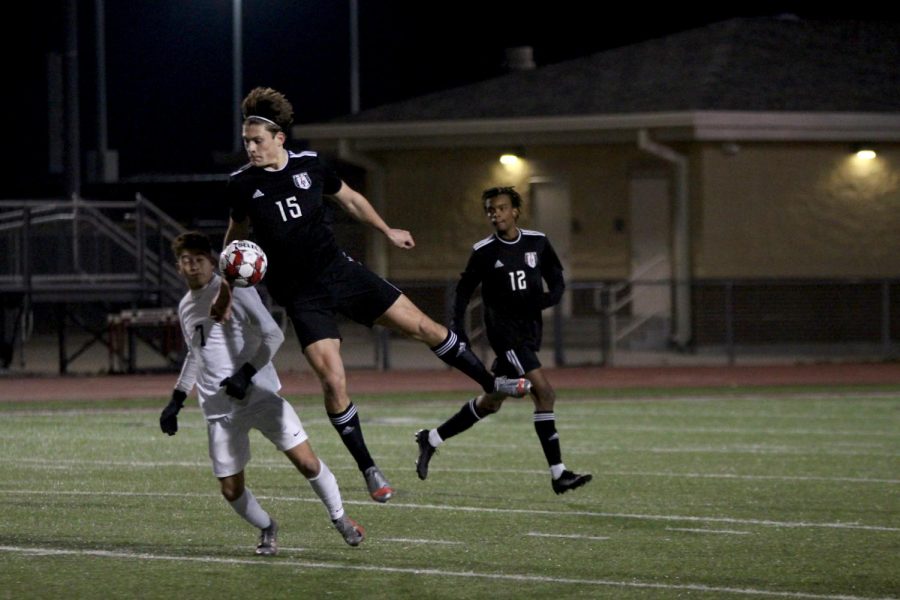 Soccer kicks off season
After a shortened season during the COVID-19 pandemic last year, the boys soccer team kicked off a new season in 2021.
"We have excellent leadership from our captains and a great group of young men who want to continue our winning ways," head coach Alex Duran said. "We expect to be in the district championship hunt and dance in the playoffs."
The team's season, last year, stopped at a 12-3-3 record, along with placing first in the district. The team looks to carry over that success into this season.
"[We are] most definitely [extra motivated]," Duran said. "We always talk about play like it is your last game and last season proved the point. For our seniors especially, they know not only to play in this fashion but to also enjoy the ride."
The team started off the year with a win on Jan. 7 against the Seagoville Dragons, handing them their first defeat of the season. They then went on to shutout North Lamar 9-0 and Corsicana 4-0.
"I think we will continue to play really well this year. I think we will win almost every game this season and become a top team in district this year," sophomore midfielder Joey Hansford said.
As the season has progressed, the Leopards currently stand at a 4-5 record. 
"I think we have done pretty well so far with only playing two tournaments. We give our all every game even when we're down, and when we're up, we still play with that same mentality," sophomore midfielder Caden Carlock said.