Choir hosts socially-distanced Carol-o-Grams event
 Choir modified their annual Carol-o-Grams tradition this year to adhere to social distancing guidelines. Listeners drove by the school to listen to the music. 
"In a year that has been difficult for many, we wanted to offer an extraordinary opportunity for Lovejoy students, families and community members to get a big dose of holiday cheer in a safe, joyful, music-filled way," choir director Cathy Koziatek said.
The entire experience involved a multitude of activities and stations, including hot chocolate and caroling.
"[The] first stop was to give the cars hot chocolate," choir student Caroline Dobbs said. "The second one was our choir students singing the carol-o-grams song, and then there was a station for a game. Lastly, A Capella sang a Christmas song to each car, and they got to take a picture with Santa and some of his elves."
Even former students came to help out as the community rallied around the event, trying to help any way they could.
"Nathan York, [a district alumnus], came back to help out," choir parent Mindy Dobbs said. "He dressed up as Santa this year." 
Despite the event's success, the directors said there is room for improvement.
"There were no hiccups," choir director Kelly D'Souza said. "It went really smoothly, and everybody seemed to love it. [If we were to change it], we'd definitely schedule a lunch break in because it was a long day, especially for the students who were there all day."
About the Writer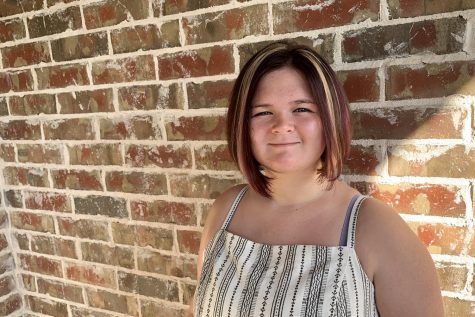 Hannah Cole, Staff Writer
Senior Hannah Cole has wanted to be many things in her life, from an astronaut to a scientist to an entrepreneur. Being a writer for The Red Ledger had...