Football comes back to win against Denison
The Leopards came out of the Denison Yellow Jackets game with a win Friday. The team closed out the game with a 21 point comeback in the fourth quarter, improving their record to 4-0.
"I think the comeback shows that when you don't give up, good things can happen," sophomore linebacker Bennett Slaughter said. "We are a good football team when we play as a whole. The team had a total of 248 yards, consisting of 152 passing yards and 90 rushing yards against the Yellow Jackets."
"I think the team played good overall," defensive line coach Riley Donovan said. "It was a great test for our team in terms of facing one of the toughest teams in our district, as well as playing at Denison, which has proven to be a tough place to play in." Although the team was down 21 points at the start of the fourth quarter, they managed to come out with a win.
"I think that we played poorly against a good team," Slaughter said. "That goes to show what we can be. It was our ability to play with strength that made us come back."
The Yellow Jackets came into the game with a record of 1-1. The Yellow Jackets are home to Jadarian Price, a four star running back.
"They [Denison] were very prepared, and their defense gave us a challenge at the start," junior wide receiver Ben Lander said. "But, the way we practice, and how fast we run our offense is what made it comfortable for us."
The Leopards have a bye week this week, and will host Rock Hill Blue Hawks for homecoming on Oct. 30. 
"As far as playing a brand new team, that is something that is definitely a different situation," Donovan said. "We don't have film or knowledge of kids from previous seasons to go off of. With Coach Ross (offensively) and Coach Johns (defensively), their knowledge of the game and the intricacies that go into game planning give us an advantage. I expect preparing for a new school like Rock Hill will prove to be another test that we can win."
Leave a Comment
About the Contributor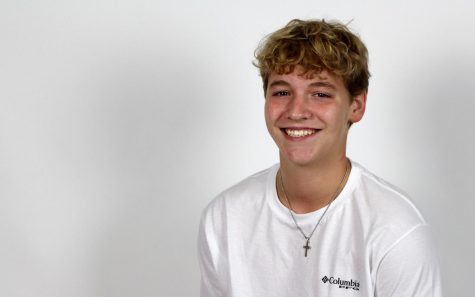 Will Doig, Staff Writer
Junior Will Doig enters his second year on The Red Ledger staff writing sports. Doig is involved in PALS and NHS in school. Outside of school, Doig is...