COVID-19 impacts music and film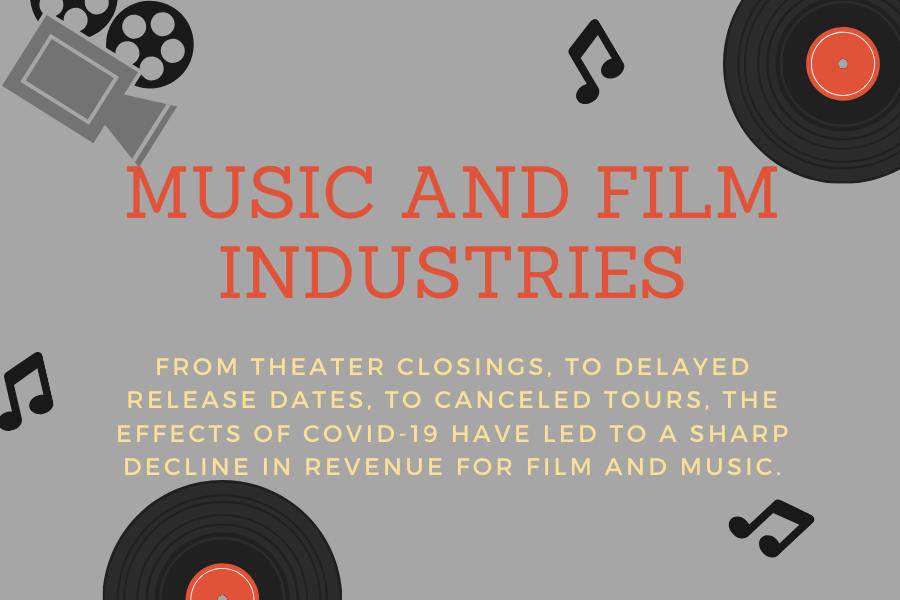 What's Been Happening: 
While the main concern surrounding COVID-19 is the health and well-being of those affected, as well as containing the virus itself, the economy has taken a heavy toll too. One of the impacted sectors is the entertainment industry, which has grinded to a halt in the past few months. From theater closings, to delayed release dates, to canceled tours, 2020 has led to a sharp decline in revenue for film and music.
Hollywood began to feel the effects of COVID-19 as movie theaters began to shut down late winter. Production gradually stopped for different films, pushing movies such as Mulan and Black Widow back nearly half a year. On top of that, news broke out that five-time Golden Globe winner Tom Hanks and his wife, actress and singer Rita Wilson, had contracted COVID-19 while in Australia. This was followed up by celebrities such as Idris Elba, Daniel Dae Kim and many others posting on their social media that they too had contracted COVID-19. 
However, amidst the widespread fear of venturing out into public areas, companies such as Netflix saw a spike in memberships. Netflix remains America's favorite streaming service while being locked down in quarantine, which has its positives and negatives. While the streaming service saw an increase in members and it's stock prices, production for upcoming movies and series such as The Witcher also stopped, leading to concerns about the amount of content that can be released later this year and in 2021. But for the time being, Netflix, Hulu, and Disney+ are the beneficiaries of the current nationwide stay-at-home order.
Like the film industry, the music industry has been hit hard as well. Music festivals such as Jmblya and Coachella have been either postponed or canceled altogether, along with tours from major singers, bands, and performers across the globe. Nearly 200,000 fans were expected to attend BTS's live show at the Seoul Olympic Stadium. Eurovision, which hauled in over 180 million viewers last year, was canceled. Elton John, Camila Cabello, The Jonas Brothers, Billie Eilish, Harry Styles, Khalid, and numerous other singers all had to postpone their tour dates. 
Spotify also saw a decrease in audio streaming, as less commuting meant an increase in video streaming. People no longer need to listen to music while driving to work, school, or anywhere for that matter. With the nationwide stay at home order in full effect, Americans find themselves having no need to just listen to music as much as they did when traveling was much more frequent. Instead, they turn to video streaming services such as Netflix and YouTube.
Broadway has also been hit, as all theatres have been shut down. While Broadway producers promised to pay their hundreds of actors, musicians, stagehands, and other employees for the first few weeks of the shutdown, they initially planned to resume performances on April 13. It's now expected to reopen sometime in May or June. It's almost inevitable that hundreds will lose their jobs, as shows that were meant to debut on Broadway in 2020 such as Hangmen and Who's Afraid of Virginia Woolf are not expected to happen, come summer.
What To Expect: 
The film and music industry will be looking to bounce back towards the latter part of this year and in 2021. With so many films scheduled to be released between September 2020 and March 2021, movie theater companies that survive will thrive, but they may be limited to only a handful of projects each year, Theatres will be packed by moviegoers, but each individual movie will expect to make less money than anticipated, as the list of available blockbusters will be abundant. This is all provided that it's finally safe to gather in crowds and socialize in public spaces.
The music industry will also look to pick up the pace as tours presumably resume, music festivals that were postponed until fall will occur, and Broadway reopens and relies on their main attractions. However, it will be a slow start as people will still be reluctant to gather in crowds, fearing to repeat another outbreak.
While 2020 has hit the film and music industry hard, there are high hopes for 2021, where a coronavirus-free world will be looking to produce the same magic, mystique, and music as it has in the past.
About the Contributors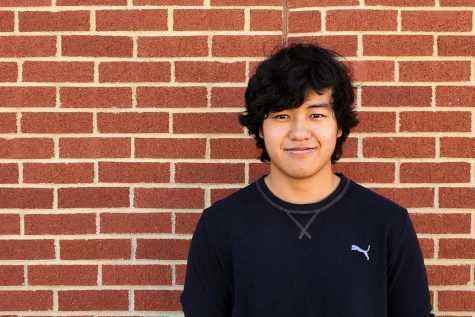 Ryan Wang, Section Editor
They say third time's the charm, but as senior Ryan Wang struggles to write his third (and last) staff bio, he feels anything but charming. Being crowned...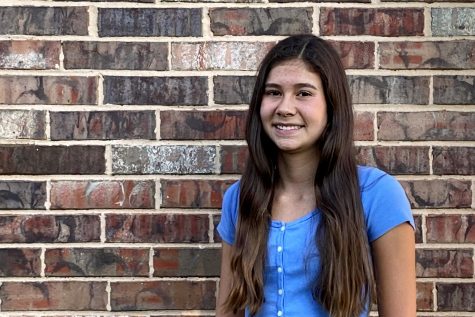 Ryann Daugherty, Graphic Designer
Birkenstock lover, enchilada enthusiast and volleyball fanatic, Ryann Daugherty, is returning for her second year on The Red Ledger as a graphic designer....