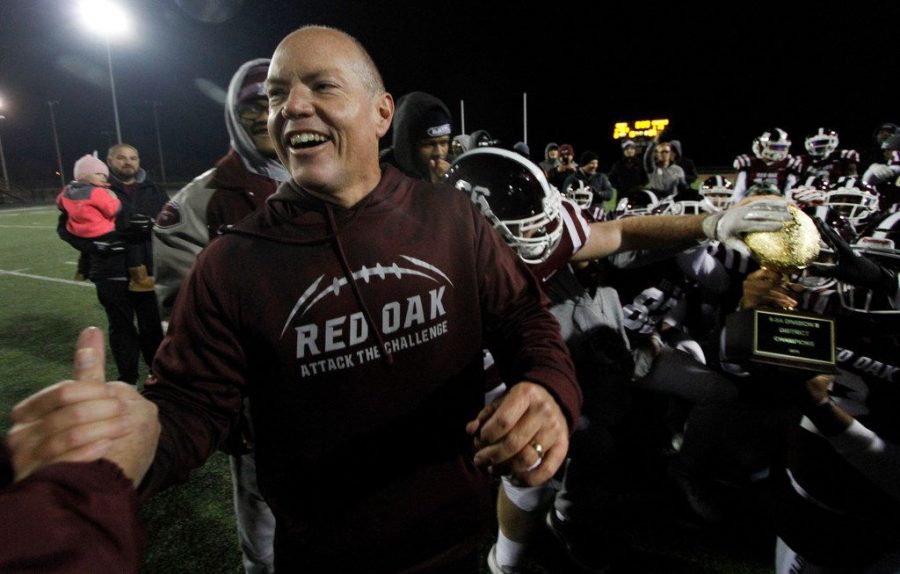 Courtesy of Dallas Morning News
New head football coach, assistant athletic director announced
February 19, 2020
Last night at the school board meeting, Chris Ross was approved as the new head football coach and assistant athletic director for upcoming seasons. This comes after the resignation of former head coach Todd Ford who stepped down on Jan. 16. 
Most recently, Ross was the head football coach at Red Oak ISD and has worked in Prosper ISD, Leander ISD and Wichita Falls ISD.
"I just want to take an opportunity to tell you how excited [my family is] to be a part of the Lovejoy community and school," Ross said. "This is home for us."
Ross has taken on many roles in high school football over the past 22 years and has also worked with Boise State University. 
"Under his leadership, his teams have made over 10 playoff appearances at Boise State Mountain West Conference Championship, two ball game appearances and have won several state championships and two UIL Lone star cups," athletic director Jim Bob Puckett said.
After the approval of his position last night, his role of head football coach and assistant athletic director begins today. Ross met with district coaches and students this morning and will attend a parent meeting Friday at the high school fieldhouse. 
"It gives me great pride and honor to be able to recognize and bring on coach Chris Ross to the Lovejoy family," Puckett said.
The position of head football coach and assistant athletic director entails skills in sports and leadership, but also involves connecting with students.   
"We have a man that will love on kids and lift them to a new level of accountability," Superintendent Dr. Michael Goddard said.