Review: 'Jesus is King' leads well into album release despite unorthodoxy
"God doesn't exist only in four walls, God is everything and everywhere." 
If Kanye West's second official film Jesus Is King had to be summarized in a single sentence, this quote from West's recent interview with Apple Music's Zane Lowe would do it justice. 
The short film takes place in the immaculately designed Roden Crater in northern Arizona, designed by West's favorite artist, James Turrell, and focuses on an all-black choir performing both traditional gospel songs and clips off of West's newest album, also titled Jesus Is King.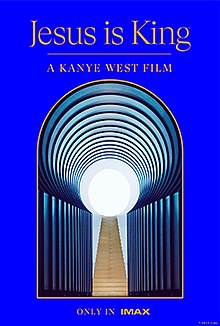 The first thing moviegoers should know going into Jesus Is King is that it is not a traditional movie with a beginning, middle, and end. If audience members walk in expecting a straightforward plot progression, similar to West's first film Runaway (2010), they will be quite disappointed. Jesus Is King is the 30-minute result of a man who has experienced a spiritual rebirth attempting to share that life-changing experience and feeling with the audience through captivating visuals, beautiful lighting, unorthodox camera angles and, of course, masterfully arranged music. 
The film is creatively shot, featuring long, lingering shots of a choir director filmed from the floor, an extreme close-up of a choir member that goes on for quite some time, and a spinning camera revolving around two pianos. At multiple points during Jesus Is King, a viewer might think to themselves, "when are they going to cut away from this shot?" only for the shot to go on for much longer. This might scare off some viewers, but it should be kept in mind that the shot selection is not by any means a lazy choice or an indication of Kanye phoning it in on this movie. Kanye has shown us in over 40 music videos and in the Runaway film that he is perfectly capable of putting together exciting and dynamic visuals, which points to the lengthy shots in Jesus Is King to be fully intentional and having meaning. In this film, constantly changing visuals would take away from what Kanye wants you to focus on – the spirituality and power of the choir.
The songs in the film are presented in a similar style. The gospel tracks are anthem-like; choruses are belted out for minutes on end, with each repetition seemingly more powerful and emphatic than the last. Audiences may notice two songs from Mr. West's 2008 album 808s and Heartbreak are performed, but with significant thematic changes. For instance, in the final scene, Kanye and singer Tony Williams perform an intimate rendition of "Street Lights" from that album with just a piano accompaniment. In the original 2008 version of the track, the chorus is melancholy and comes from a darker place ("I hopped in the cab and I paid my fare / See I know my destination, but I'm just not there"). In Jesus Is King, that is altered to "See I know my destination, and God took me there." 
Personally, this an example of what makes both this film and this era of Kanye special. The contrast between the themes and messages of this movie and those of West's past discography are pointed, artistically emphasizing that Kanye has found peace in his life through religion and God after going through almost a decade of his life in a dark place without much real guidance from family or friends.
The Jesus Is King IMAX Experience will not blow you away with a twisting storyline or gripping action sequences, and taken on its face, it might not even be that special beyond some beautiful music and creative camera angles. However, in the context of Kanye's life and career, it does everything it sets out to do, and leads perfectly into his ninth studio album, Jesus Is King.
7.5/10
About the Writer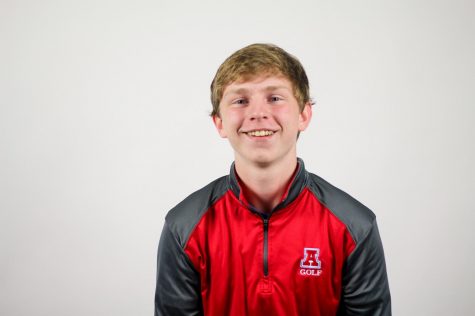 Riley O'Donnell, Staff Writer
For junior Riley O'Donnell, the 2019-2020 school year will be his first at both Lovejoy High School and The Red Ledger. For the previous 11 years, Riley...