Football looks to come out refreshed after bye week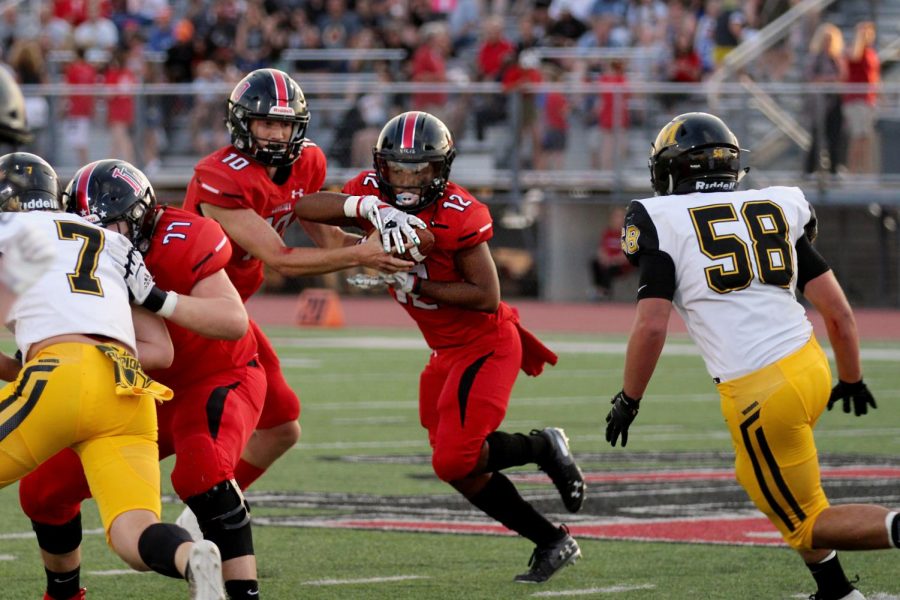 After resting and recovering during the bye week, the football team (2-1 overall, 1-0 district), will be heading to Little Elm to face off against Denton Braswell (2-2, 1-1), tonight at 7 p.m.
Denton Braswell has produced on the offensive side of the ball by averaging around 40 points per game. Junior linebacker Blake Slaughter said the defense has practiced at "full speed" to assure that the team is ready to face Denton's high powered offense.
"We have aligned ourselves for success all week through watching film, installing a defense to match their offense and executing full speed at practice," Slaughter said. "The attack team has helped us a lot in preparing by giving us a realistic fast paced look of what it'll be like in an actual game situation."
Not only will the team be facing a high powered offense, but an away crowd as well. This game will be the teams first real away game, as the Tom Landry Classic was considered a neutral territory.
Sophomore running back Noah Naidoo discussed the dynamic of an away atmosphere.
"It will for sure light a fire for me because I like the negativity I get from the other teams crowd and then prove them wrong on the field and the scoreboard," Naidoo said.
Even after a 42-14 win over Frisco Memorial, Naidoo said still thinks the team has things to improve on to make sure they carry their gameplay over to this week's opponent.
"We need to start out fast," Naidoo said. "We want to run up the score up in the first quarter and then keep the gas pedal on them for the rest of the game."
Junior defensive back Shawn Robertson mentioned the opponents "explosive weapons".
"We did a great job of preventing big plays against Frisco Memorial , and we're definitely gonna have to do that with braswell because they have such an explosive team and explosive weapons all over the field," Robertson said.
About the Writer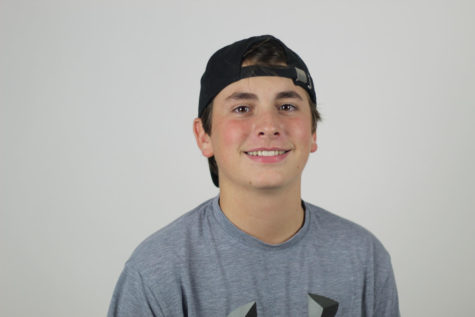 Drew Gager, Staff Writer
During his first year with The Red Ledger, sophomore Drew Gager will contribute as a staff writer. His hobbies include golfing and playing video games....