Yearbooks to be distributed Wednesday
Hang on for a minute...we're trying to find some more stories you might like.
After a year's worth of hard work in the late nights, weekends, and school periods has led to the completion of the yearbook. The yearbooks were delivered to the high school on Sunday, May 19 and will be distributed on Wednesday, May 22. Students are to pick up their books during their normal lunch periods.
"It was better than last year because we were more organized." Editor in chief Elyce Richardson said. "We had an idea of what we wanted last year and just made that more efficient."
The staff trains throughout the school year and well into the summer with summer camps and workshops to build up their skills and ideas throughout the year. During this time they brainstorm an overall theme and idea for the book, and come up with overarching idea to use.
"We started a little bit slow," Editor in Chief Valerie Wu said. "There were a lot of new staffers this year, so they had to learn how to use the programs, write, make captions, and stuff like that. They picked it up really fast so we had a great staff this year."
Even after distribution the creative cycle repeats to adjust new members into the staff and bring new minds to the drawing board for the later years to come.
"I'm more nervous to see the students' reactions more than anything." Yearbook advisor Rebecca Pollard said. "I'm worried about how they react to what they find, and I'm trying to make sure everybody actually picks up their book when they're supposed to, because a lot of them get left behind and then we have to go hunt them down just to give them their book."

About the Writer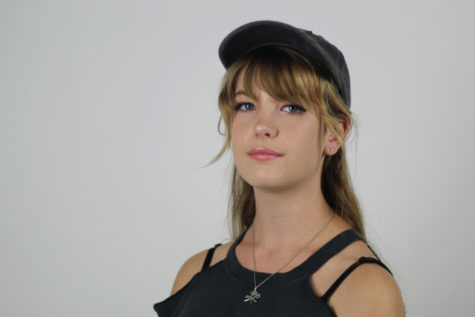 Joeley Hedgcoxe, Staff Writer
Freshman Joeley Hedgcoxe may be small, but her perseverance and stubbornness won't let anybody get in her way. This is Joeley's first year on The Red...