Relay for Life to be held April 26
Relay for Life will be held at the football field on April 26 from 6:00 p.m.-midnight with all National Honor Society members required to attend. Teams' sign up page for the event is now available, and students and community members have until April 25 to save a spot. Everyone is welcome to attend, but signing up is required for entry as well as a $15 charge.
"The money that goes into [the event] comes from the donation, so we charge on top of donations to make sure we can pay for the stage and concessions," said senior Cielo Ramon, head of the Relay for Life committee.
The Relay for Life committee is looking for cancer survivors to attend a dinner before the event at 5:30. Survivors, caregivers and family members are all welcome and can sign up for the dinner online or by email at [email protected]. After the dinner, survivors are invited to participate in the survivor lap on the track.
"[The dinner] honors the survivors and caregivers and allows them to meet other survivors and families," Ramon said.
NHS president Jordan Grebe said community service is a large part of the organization, so supporting the community in the fight against cancer is important.
"We require people to do it because at the end of the day, it's hard to keep track of what people are doing that counts as service, so as long as we know there's one big thing everyone's doing that we can say is a good thing to give back to the community, it makes our organization more reputable," Grebe said.
Any members that are unable to attend the relay must talk to Teresa Dodson or Tania Vaughn to discuss an alternate event. Members who have helped Ramon with setting up the event will receive 18 hours towards their NHS community service hours.
The event spreads awareness for those who have fought or are currently fighting cancer. Those who attend are able to make donations, walk the track and meet new people in the community.
"The reason it's called the Relay for Life is because [people] will walk around the track, or run around the track, the entire event," Ramon said. "For most other relays, since they're not a high school, it's a 24 hour event. It's like a 'cancer never sleeps so neither do we' type of thing. But since we are a high school, we're limited by state curfews."
Ramon said about 400 people have attended the relay in each of the past few years. This year, Ramon hopes even more people sign up and support this event. Sophomore Brynne Davies has attended Relay for Life in the past and plans to attend again this year.
"I think it's a great way to raise money for cancer research," Davies said. "Also, it's a really fun environment if you're there with your friends, being able to walk around the track and participate in the activities."
About the Writer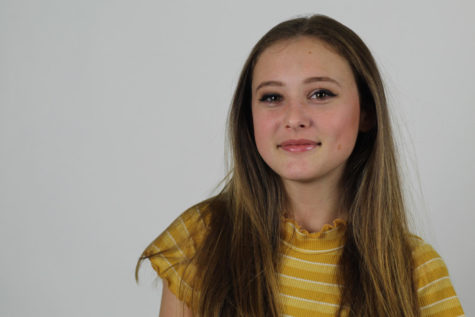 Abigail Lund, Staff Writer
Abigail Lund is a senior at Lovejoy, and this is her first year in The Red Ledger staff. She recently moved to Texas from Mississippi in January and is...