Girls soccer reflects on historic season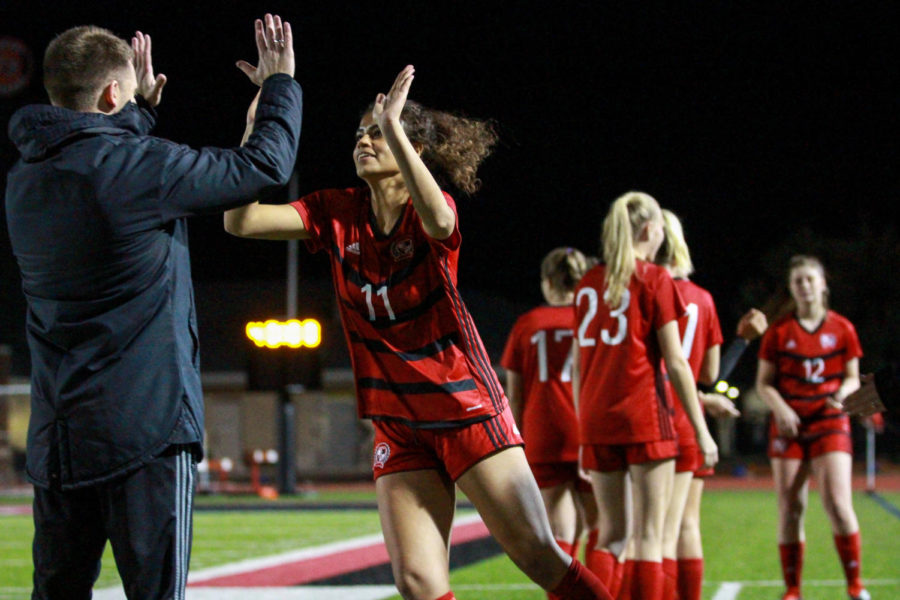 After a season that saw the girls soccer team return to the playoffs for the first time in five years, the team finished the season with a record of 13-8-1.
Junior team captain Reagan Matacale said she felt like the tam was making history this year and that first year head coach Ian Keeble was a big part of the team's success.
"Personally, I was just so happy for Coach Keeble," Matacale said. "I've known him for a long time through my brother because he coached them both, and over the years we grew closer, but nothing compared to this year. He came into this program hungry and basically lit the match to start this team. We couldn't have gotten here without him."
After a tough 5-0 loss against Frisco Wakeland, all the girls have to look forward to is next season. Keeble talked about building on the foundation that was set this year.
"We set our goals very high in August and almost achieved all of them so there was also a sense of pride. Finishing 13-8-1 overall and making playoffs for the first time in five years was a great accomplishment for the team and I am proud of the girls' efforts."
"I think making playoffs this year is just a taste of what's to come from the program," Keeble said. "The only way we are going from here is up and we will be ready to take the next step sooner rather than later."
Most of the girls have a few more seasons to look forward to because of the team having such a young roster. The only senior, Jessie Maashio, reflected on her final high school season and the emotions when they were finally over.
"It was frustrating and sad because that is the last time I'll be getting to play with my team and the friends I made," Maashio said.
Matacale said the team was excited to play in the playoff game and that they were hyped up by the boys team.
"We were all just on kind of a high going into the match, as we got to walk out with the boys onto round one," Matacale said. "At the same time though, we were so nervous because Wakeland was a state champion team last year, and I think their reputation got the best of us."
About the Writer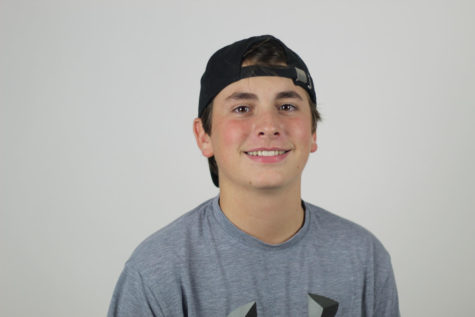 Drew Gager, Staff Writer
During his first year with The Red Ledger, sophomore Drew Gager will contribute as a staff writer. His hobbies include golfing and playing video games....