Softball to enter five-game road stretch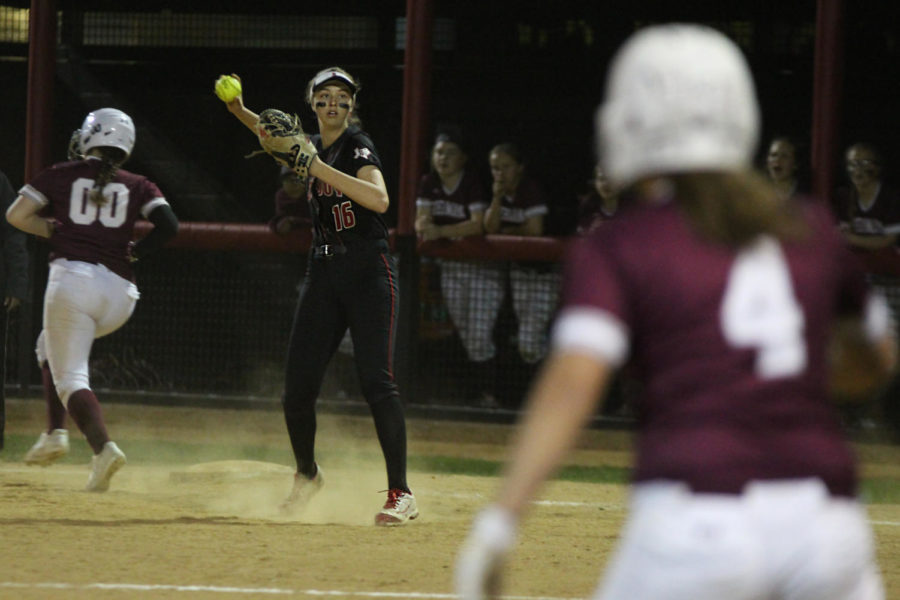 The softball team (5-14-1 overall, 2-1 district)  will travel to Denison to the play their fourth district game against the Yellow Jackets (14-7 overall, 2-1 district) tonight at 7 p.m. The Leopards are currently tied for second place in district with Denison, while Mckinney North sits in first.
"District is looking like an even race at the moment," head coach Brittany Lee said. "I think any team is beatable on any given day, which makes the race for playoffs exciting. Our team needs to continue to focus on setting ourselves up to be successful from the very get-go on game day."
After two successful wins to open up district against Wylie East and Sherman, the team fell to McKinney North on March 26 in a close clash that ended in a score of 7-4. Junior Mackenzie Mitchell scored 2 runs against the Bulldogs, while junior Leah Taylor and senior Rebecca Holiman each collected multiple hits as well. The game was tied 2-2 up until the fifth inning, where the Bulldogs scored five runs to close out the game.
"I think we'll do very well [in district], but  we should've won against Mckinney North," senior Delaney DiCristofaro said. "Our bats need to get a little bit better. We just couldn't hit against Mckinney North, and if we hit I think we can do very well. Our approach to the plate needs to be a little bit stronger."
The game against Sherman which was played the week before on March 22 was a success after the Leopards cruised to an 8-1 victory against the Bearcats at home. Juniors Mackenzie Mitchell and Carlee Shaeffer each picked up 2 runs, while sophomore pitcher Sydney Provence allowed only one run on six hits across five innings.  
"Using the momentum from our 10-0 win of Wylie East, the girls were really firing on all cylinders Friday against Sherman," Lee said. " We just kept plugging away and focused on not getting complacent. Even after having an error or two, we maintained composure and limited the damage, which is an improvement for our program."
The team will be heading into a stretch of five consecutive road games as the end of the first round of district will soon come to a close. According to Lee, the team will focus on learning from each game, as well as being able to make more in-game adjustments, something that was lacking in the loss against Mckinney North.
"Since we've entered district, we've done a really great job of finding some consistency throughout the innings," Lee said. " We have learned how to not let errors or other teams' pressure affect how we play the game, and that's huge. Each game had been a full-team effort, with different leaders on any given night and that's a special plus for us."
About the Writer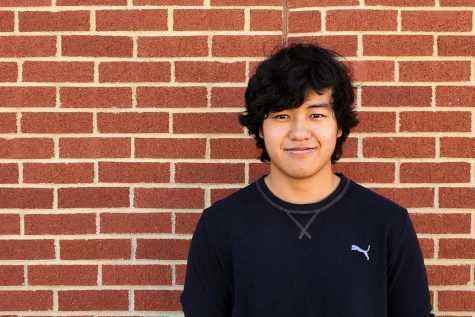 Ryan Wang, Section Editor
They say third time's the charm, but as senior Ryan Wang struggles to write his third (and last) staff bio, he feels anything but charming. Being crowned...