Softball looks to get back on track in double header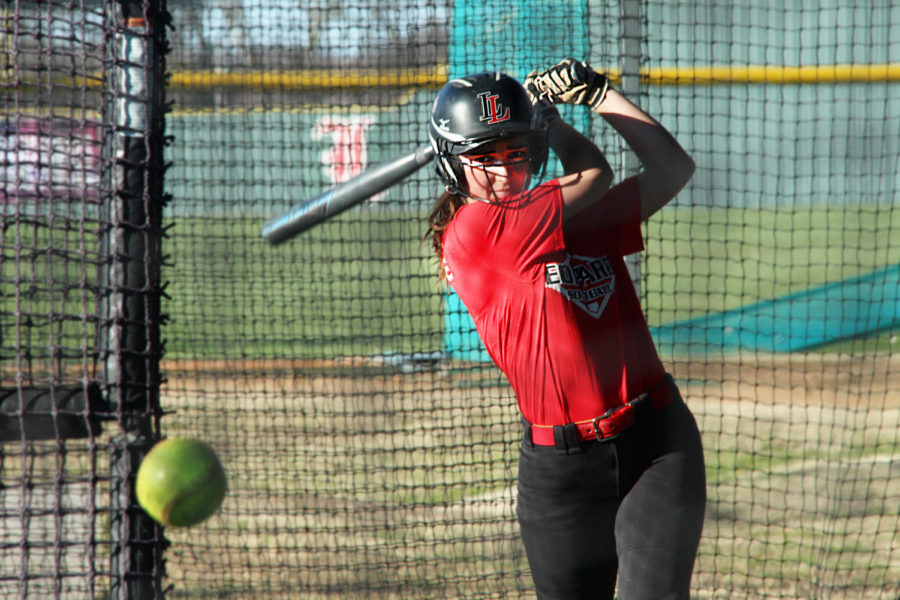 The softball team (3-6) is scheduled to face off against the Plano West Wolves (3-2) at 5:15 p.m. before playing the Northwest Texans (3-3) at 7:00 p.m. at Northwest High School. The girls will be looking to bounce back, as they have lost the last their last four games.
The Leopards secured a win for their season opener in an away game in Farmers Branch against Krum on Feb. 16 in a clash that ended in an 8-1 score. The girls scored five runs in the 4th inning alone. Pitchers Bailey Bradshaw, freshman, and Sydney Provence, sophomore, kept the Krum hitters at bay. Bradshaw only allowed one run and three hits for two innings, while Provence recorded nine outs.
"Currently, we have a line-up that is going to score a lot of runs," head coach Brittany Lee said. "I'd say our current focus on improvement is defensively, from the pitcher's mound to eliminating errors in the field. That improvement comes with a need for resilience and mental toughness."
The team fell to Eastwood in a close game, 8-6. The Leopards managed to rack up nine hits, as opposed to the seven produced by the Troopers, but in the end were unable to convert that into a win.
The Leopards then faced off against Elgin on Thu. Feb. 21 but were unable to convert a single run as they fell to the Wildcats 13-0.
However, just a few hours later, the Leopards rose over Rouse with a 13-3 win with senior Delaney DiCristofaro producing six runs including a grand slam. The Leopards dominated the Raiders as eight players scored runs.
On Feb. 22, the Leopards faced off against Cedar Park HS away at the Dripping Springs tournament, where they held off the Timberwolves to a 10-9 victory. Senior Celeste Soliz and junior Leah Taylor each hit two home runs, while Provence struck out two and allowed zero walks.
The Leopards' success was short-lived as they lost their next three games to bring their total record to 5-3. They were defeated by Dripping Springs 7-4, St.Agnes 10-3, and finally by Fredericksburg 7-0.
According to the players and the coach, one of the main factors for the team's success right off the bat is the team chemistry.
"The team chemistry is amazing, and we all get along and we have a great time while playing," sophomore Madeline Robinson said. "I think this team will perform well if we keep practicing hard and putting in 100 percent effort. The main goal that the team wants to accomplish this season is to become district champions."
The team made a major coaching transition this season as Lee took the helm from the previous head coach Jeff Roberts. The team is now led by Lee and assistant coach Natalie Coonrod, who has been coaching at Lovejoy since 2016.
"Previously, I have coached at both 5A and 6A levels," Lee said. "I would say one major difference from teams I have coached in the past is the positive and respectful demeanor of all athletes currently in the program."
With a new head coach comes a new mindset to the game, which leads to new drills. Practice focus changes every day, and a new drill or competition is introduced every week to keep the practices changing and to improve a variety of skills.
"We practice every day during eighth period and after school [and we're] always working on different things in order to improve our game and skill sets," junior Carlee Schaeffer said. "I believe if we execute what we know how to do and take advantage of our opportunities then we will be successful in our district and hopefully make it deep into playoffs."
About the Writer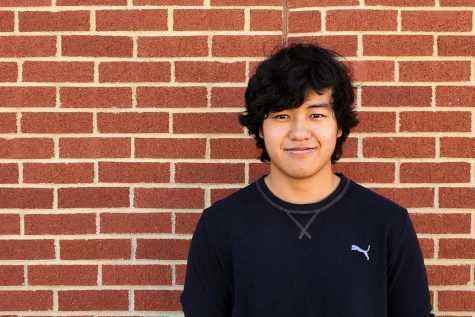 Ryan Wang, Section Editor
They say third time's the charm, but as senior Ryan Wang struggles to write his third (and last) staff bio, he feels anything but charming. Being crowned...