Interim Superintendent Dennis Womack looks to keep business as usual
Hang on for a minute...we're trying to find some more stories you might like.
In light of former Superintendent Ted Moore's resignation two weeks ago, Dr. Dennis Womack, former Assistant Superintendent of Operations, said he is prepared fulfill his new role as interim superintendent.
Until a new superintendent is found, Womack's first priority is "continuing business as usual."
"A change in superintendent does not remove our commitment and responsibility to provide an exemplary education," Womack said in an email interview.
During the school board meeting on Feb. 20, Board of Trustees President Chad Collins announced the timeline for the district's search for a new superintendent. According to the school, the position is expected to be filled by this summer.
"We will continue to keep the community informed regarding the search for a new superintendent," Womack said in the district's email express.
Womack's other priorities include maintaining the district's high education standards.
"We have to protect the district's educational programs that set Lovejoy apart from other school districts," Womack said. "In a time when educational funding from the state is at an all time low, our district must stand firm and together to protect the programs and offerings that our students deserve and the community expects. We will continue to advocate for legislative relief for public school funding."
Womack's final priority is to focus on the approaching hiring season.
"As we enter into the hiring season, we must continue to attract and retain the best and brightest faculty and staff," Womack said. "This means continuing to be competitive with compensation and benefits."
Womack said he is "honored" to serve in his new position.
"While I do not like the circumstances that have brought about this, I am a career educator, and I love Lovejoy," Womack said. "I truly appreciate the school board's confidence and trust in me to lead this amazing district during this time of transition."
About the Photographer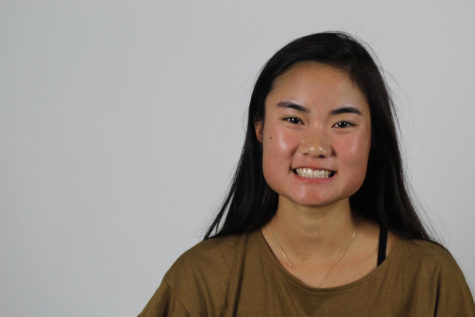 Sydney Wong, Staff Writer
Sydney Wong is a senior in her second year as a staff writer after taking a brief hiatus from newspaper between her freshman year and now. When Sydney...