Jazz band and a capella to host third annual Java and Jazz
Candlelight, coffee and classic songs from the early 1930s and 40s will be presented by the jazz band and a capella choir on March 1 for the third annual Java and Jazz event.
The event starts at 7 p.m. in the commons with a $5 admission price. Community members and students are invited to attend and dance along as the band travels back in time playing historic songs.
Band director Paul Heuer said that the show "is part of the education of the jazz band era, [focusing on] the WWII era of music."
Heuer said the jazz band usually focuses on more modern pieces. But Java and Jazz gives band members the opportunity to learn songs from the past. A capella choir members will also be featured as soloists throughout the event.
Trumpet player Austin Marlar, a senior, has played in the jazz band throughout high school.
"I really enjoy the music and it is really fun to play and see others have fun and get up dancing as well," Marlar said. "What we do out there allows us to become better players overall."
Jazz band will play on a stage in the cafeteria with a capella nearby. The event will include tablecloths and desserts creating a classy evening as songs such as "In the Mood," "Take the A Train," "Sing Sing Sing" and more fill the commons.
In years past, attendance has ranged between 200 to 300 people, including parents, students and senior citizens from Heritage Ranch.
Heuer said three or four of his students want to major in music. He said being able to do a show that feels like a professional gig gives them experience leading up to future careers in the music industry.
"This is the closest thing students do all year to a gig," Heuer said.
About the Writer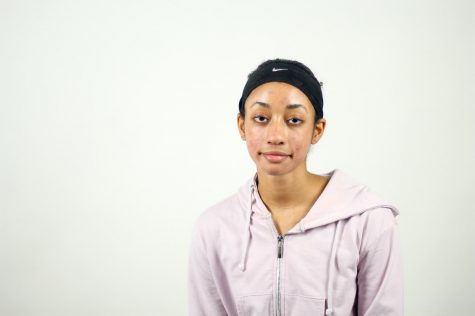 Lauren Gardner, Staff Writer
Lauren Gardner, a senior, dreamer, logophile, and artist, strongly believes in the importance of pursuing one's passions and evolving fully into who you...