Girls basketball looks to rebound against Denison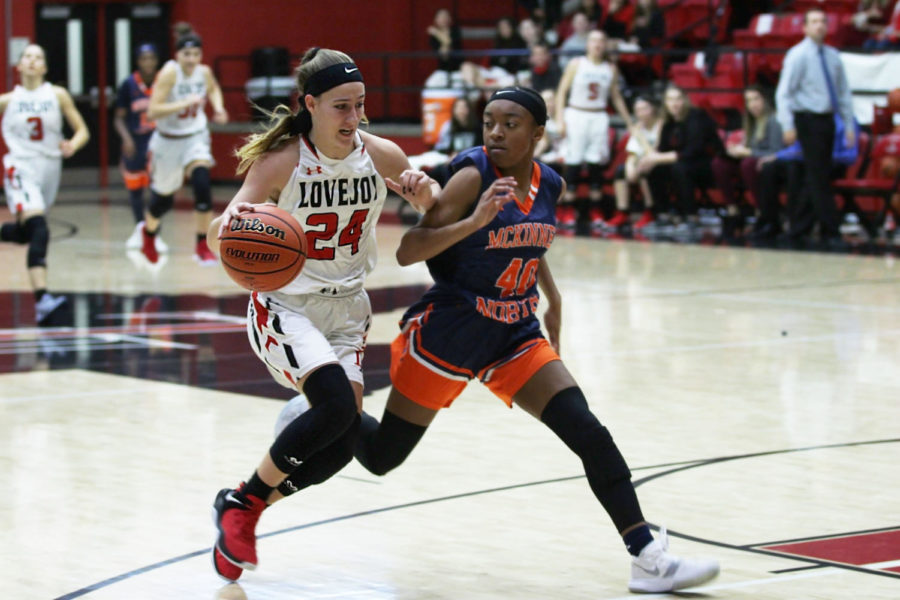 After a tough 59-38 loss against a top-seeded Wylie East team (18-10, 6-0 in district) Tuesday, the girl's basketball team (16-15, 2-4) will look to get back on track tonight when they host Denison (18-10, 5-1) at 6:15 p.m.
Head coach Lance Boxell said Denison is a complete team with good guard play and post players.
"They have a guard that is able to score points in bunches, and they also do a good job of scoring in the post," Boxell said. "We will have to limit their paint scores and keep their best player from getting clean looks."
In its last matchup in the first half of district, the team faced Denison on the road, losing 72-54.
"Our team is ready to play," Boxell said. "We played them tough at their place in the first round and we know that if we execute the game plan, we will have a chance to win."
Denison will look to extend its winning streak to three games with a win over the Lady Leopards. Denison has only lost one game in district so far, falling to Wylie East 51-39.
"Hopefully we can regain some confidence with our fans behind us on the home court," senior Ireland Miller said.
The team put up a strong first-half performance, but before falling to the Lady Raiders.
"We did a good job in the first half of making it a game about half court execution," Boxell said. "In the third quarter, we let their pressure get to us and they were able to score points off of their press."
As district draws to an end, each game becomes more and more crucial for the team.
"With only four games left, every game is important to try to stay in the top four of the standings," Boxell said.
After the game against Denison, the team will go on the road to face Sherman on Tuesday at 6:15 p.m.
About the Writer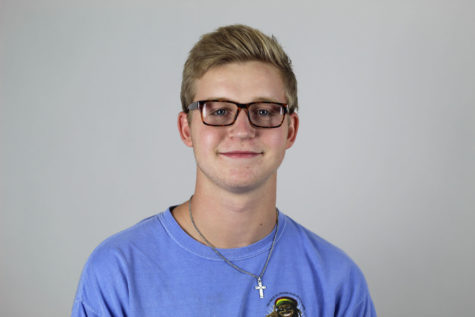 Drew Doig, Staff Writer
Entering his fourth and final year on The Red Ledger staff, senior Drew Doig will continue to be a sports writer. Drew, or "Doig" as he's more commonly...