Boys basketball looks to carry momentum after winning tournament
After a 4-0 performance to win the championship at the East Texas Shootout in Brownsboro last weekend, the boys basketball team (10-2) will play in four games and a tournament over the break before its district home opener versus Sherman on Jan.11.
"We just gotta keep leaning on our 'D' and play unselfish on offense," head coach Kyle Herrema said. "I think the guys really have been getting better and making the commitment to defend well. I thought the [championship] game against Mansfield Legacy (64-29) was the best game we've played all season, on both ends of the floor."
The Leopards held their opponent to an average of 15 points in the paint throughout the four games of the tournament, while simultaneously averaging 33 points in the paint on offense.
"I think our length is really causing problems with people," Herrema said. "Part of that, too, is that we're not giving up second chance opportunities. Our rebounding percentage of missed shots is somewhere around the 75 percent range. Our ability, with our length, to keep people out of the paint coupled with our ability to rebound the basketball has caused a lot of problems for our opponents."
At this point in the season last year, the team was 5-10. Right now, the Leopards are on a seven-game winning streak. Senior Kyle Olson attributes the difference in regular season play to more experience and improved chemistry.
"Our chemistry is a lot better [this year]," senior Kyle Olson said. "You saw how at the end of district last season, we started figuring things out when we went on that streak to get into playoffs. We just kind of continued that progression throughout the summer. We had a lot of returners, too. We all got a year better and a year stronger."
With a decent stretch of games to go before the district season, Olson is confident that the outcome will be different this time around.
"Well, we'd take number one [if district were to start tomorrow]," Olson said. "That's what all of our mindsets are going into it. Our confidence is completely different. Last season, we were hoping to edge into the playoffs, maybe make it if we got lucky. This season we're hoping to win it all."
About the Writer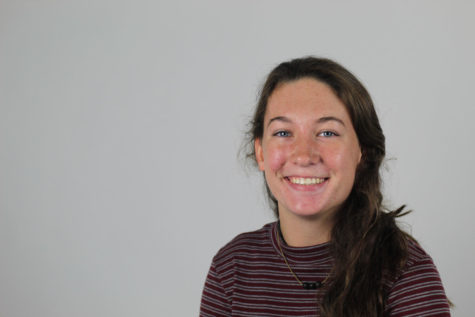 Alexis Russell, Staff Writer
Alexis Russell is a senior this year, and it is her second year on staff. She mostly writes about sports, including volleyball, basketball, and baseball....