Majestics to hold meeting anticipating tryouts
A meeting for students interested in trying out for the 2019-20 Majestics dance team will be held Nov. 8 at 6:30 p.m. in the library.
Tryouts will be Dec. 3-5. Until the season starts, those who made the team will learn the Majestics' dances during their "Ladies in Waiting" period.                                                                                                                                    
"Majestics is a huge commitment," Majestics director Jen Morrow said. "[The meeting] is just giving [the candidates] all the information about tryouts, but also general information of things that would come if they make Majestics."
When anyone joins the team, they commit to the money and time involved. The Majestics practice and compete all year long without an off season, which is why the meeting is important for any candidate to attend.
"There's no repercussions if you don't attend," Morrow said. "If parents or kiddos have questions, I'm open to meeting or communicating via e-mail or phone."
Information regarding the Majestics is also given out in a packet by Morrow to anyone interested in joining the team. The packets can be found on the Majestics website and outside Morrow's office in the dance gym.
"I make sure I give it out early so then [candidates] come with information and any questions they have," Morrow said.
The 43-page packet serves as the abridged basis for the tryout meeting, which is expected to last about 45 minutes.
"I pretty much go over the packet, but I know it's so overwhelming," Morrow said. "Not everyone may get a chance to read it, so it's kind of giving them the key pointers for auditions for making Majestics."
Sometimes, the meeting serves as not just an information session, but a meeting that helps candidates decide if joining the Majestics team is really for them before tryouts.
"I was always on the fence about Majestics," sophomore Meredith Hughes said. "I didn't want it to be the defining point of my dance career, but after reading into what all Majestics do, I was more comfortable and willing to try."
Senior Audrey Supan felt the same way after the meeting she attended.
"Hearing everything the dance team had to offer sparked my interest and desire to make the team," Supan said.
If anyone has questions before or after the meeting, Morrow can be contacted at [email protected].
Leave a Comment
About the Contributors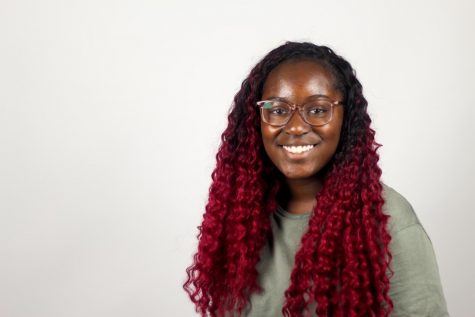 Suvwe Kokoricha, Staff Writer
Senior Suvwe Kokoricha was once the jack of all trades and master of none. She tried everything from soccer to painting lessons to spelling bees (you can...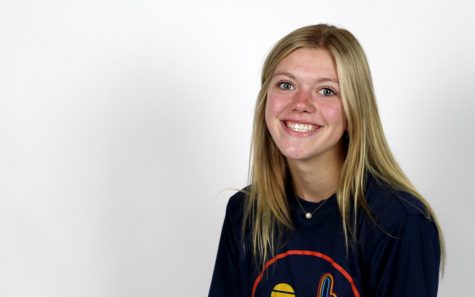 Kaitlin Anderson, Graphic Designer
Beginning her fourth and final year on staff, senior Kaitlin Anderson is excited to finish off her final year with her favorite TRL family. After joining...