Orchestra to perform Halloween concert
Orchestra will hold a concert on Thursday, Oct. 25, from 6-8 p.m. Mooyah's and Kona Ice food trucks will be located in the parking lot for families and friends to order during performances. Being six days away from Halloween, the orchestra will perform themed pieces.
"I practice every night for 30 minutes to an hour and really try to make sure I am prepared for the upcoming concert," junior Amelia Flinchbaugh said. "We are playing Halloween music and are allowed to wear costumes."
The concert will involve students from both the middle school and high school, with 250 students total performing.
Classes have practiced as an orchestra and in small groups to prepare their music.
"We are working hard at every rehearsal and sectional," orchestra director Mary Winkler said. "They are preparing very well and making lots of progress."
Like her peers, junior Paige Eckard prepares at home for the concert.
"Personally, I like to practice the songs multiple times and go over the parts that I am having difficulty playing," junior Paige Eckard said.
The Orchestra will perform a variety of different songs including pop and musical songs and Halloween themed music, including Little Shop of Horrors, Wizard of Oz and West Side Story.
Leave a Comment
About the Contributor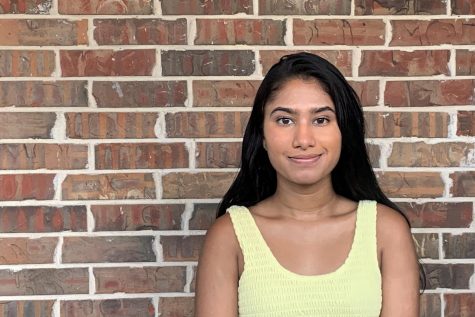 Arushi Gupta, Editor-In-Chief
Transitioning into her fourth and final year on staff, senior Arushi Gupta is thrilled to take on the role of Editor-In-Chief. After spending nearly six...