Staff to give away tickets to see Ed Sheeran
Hang on for a minute...we're trying to find some more stories you might like.
Ed Sheeran will be performing at AT&T stadium with Snow Patrol on Oct. 27 at 7 p.m., and The Red Ledger is giving away two free tickets to a high school student. There are two steps to apply for the tickets.
First, follow @theredledgerlhs on Twitter and Instagram. Second, tag The Red Ledger in a tweet using the #EdLedger and your favorite Ed Sheeran song lyrics.
The winner will be selected Oct. 8.

About the Contributors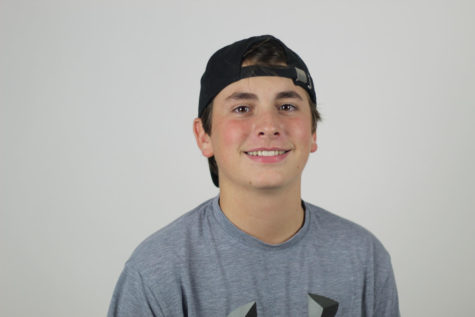 Drew Gager, Staff Writer
During his first year with The RedLedger, sophomore Drew Gager will contribute as a staff writer. His hobbies include golfing and playing video games. He loves to watch football and wants to be a NFL analyst when he grows up. He joined The Red Ledger staff so he could pursue his dreams to be on ESPN and talk about football all day long.. His favorite movie is "Hateful Eight" and he doesn't have a favorite actor because he believes Samuel L. Jackson, Will Smith, and Denzel Washington are all the best actors of all time. He plans on going to Oklahoma University to major in journalism. After Drew has made five hundred billion dollars doing something (to be determined), he will spend it all on junk food. Drew is a part of a big family at home. He has two sisters and one brother at home, and he knows being a part of The RedLedger family will be a great experience.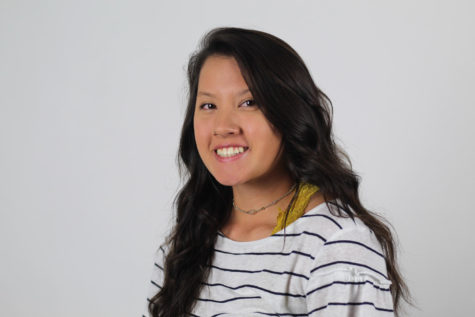 Grace Nguyen, Section Editor
Junior Grace Nguyen spends her Friday nights getting tackled by athletes in the 'danger zone' at every football game while taking photos. Although this may sound like an unpleasant way to spend time at football games, it's one of Grace's favorite parts of the school year. During her third year of being on The RedLedger staff, Grace will be a photographer and the graphic design editor. She can be found standing on the sidelines taking photos at every sporting event or laying on the ground for a good portrait angle anywhere in the school. Although most of her time is spent in the newsroom, she loves putting in work on the softball field, volunteering around the community, hanging out around her church, and eating as much guacamole as humanly possible. Grace takes pride in the hard work she puts into everything. She owes softball for teaching her perseverance, and newspaper for giving her the confidence she needs to be a better photographer. She also attributes much of her success to her life hack where she puts Halo Top into her 30 oz Yeti cup. Grace hopes that this year she can create photos and graphics that tell a story and make an impact on staffers' lives- just like LHS alumni Nicole Genrich, Katie Felton, and Nick Smith did for her.