Car modifications fuel new club
The sweet roar of an engine thunders across the Allen parking garage as a 2006 silver Mustang pulls up onto the third level. The driver guns the engine as it joins a collection of Cadillacs, Jettas, Scions and even a jet black moped. A crowd of 30 students chatter excitedly as the garage slowly fills up, one vehicle at a time.
Junior Jakob Feldman and senior Devlin Manning started the Lovejoy Cars club this fall. At the second car meet on Sep.15, students gathered at the Allen parking garage off of Event Center Dr. to socialize, discuss and examine vehicles with different makes and models.
"Lovejoy [students have] some pretty awesome cars, Manning said. "[I thought] it would be cool to do a cars and coffee meet."
Manning said his father's interest in classic cars sparked the son's interest in automobiles. Manning has also taken up modifying his car, as his Ford Focus ST stage 3 has around $10,000 worth of modifications in it.
A common modification among the student's cars is removing the mufflers, allowing the rev of the engine to be amplified. Another popular adjustment is adding a cold air intake which cools the engine and allows the car to go faster. Many cars at the meet have been 'modded', including the Infiniti Q60S driven by Feldman.
"I've always liked cars," Feldman said. "I wasn't a huge fan, but once I got my car, I really got into cars. As of recently, I just had this thing for wanting to mod my cars and [see] other people's cars and what they've done."
Many of the modifications weren't done by professional mechanics, but by the students themselves.
"It would be really nice [to be a mechanic]," Feldman said. "Sadly, a lot of people aren't paid well. I would love to work with cars [though]."
Sophomore Kaan Sahin attended the car show after being introduced to the club by a friend, and plans to add modifications to his car when he gets his own.
"[My favorite part was] just coming together with a bunch of people from Lovejoy and just having a good time," Sahin said.
The club plans to host at least one car show per month, and plans to hold an autocross event toward the end of the year through the SCCA (Sports Car Club of America). The club can be contacted through their Instagram page: @lovejoycars.
"It's a really tight group of people, so if you have any sort of interest in cars, you can come and learn all sorts of stuff," Feldman said. "The group is really open to other people."
Leave a Comment
About the Writer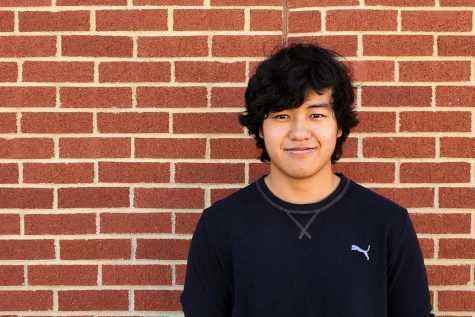 Ryan Wang, Section Editor
They say third time's the charm, but as senior Ryan Wang struggles to write his third (and last) staff bio, he feels anything but charming. Being crowned...