Allen fall festival to commence this Saturday
Hang on for a minute...we're trying to find some more stories you might like.
The 6th annual Allen Fall Fest commences this Saturday, Sept. 15, at the Allen Senior Recreation Center, its parking lot, and the Allen Heritage Village across the street. The festival will be ripe with activities, including an antique sale, village tours, and, its main event, a car show.
"The show is put on by a classic car club called The Morning Maniacs," organizer Denise Fenner said. "They run it, and they'll have a DJ out there playing old music and doing trivia."
Inside the senior center, 50 vendors will be take up the entire building. Texas Roadhouse will be present in the kitchen selling lunches, and the Allen Animal Shelter will be bringing dogs for adoption. Familiar activities such as prize drawings for gift cards will take place, as well as some new additions.
"This year, we have something new. We're gonna have what we call the Park Trail Train Ride," Fenner said. "It's a train consisting of three cars large enough for adults and children. It's three dollars a ride, and it's the only thing that costs anything unless you're buying food or something else."
The fest lasts from 9 a.m. to 3 p.m., and the organizers welcome the entire family to the event.

About the Writer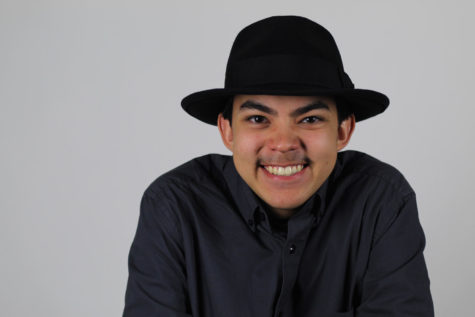 Austin Keefer, Staff Writer
Running on all caffeine and no sleep, Austin Keefer is 17 years young and in his senior year of high school, as well as his third year on The RedLedger staff. In those three years, he has interviewed everyone from coaches to cops to Congressional candidates. He enjoys his role as the instigator and blood-boiler, a role that spans eight periods of school and beyond. Yeah, he's that guy, with jokes and one-liners that range from witty to dirty and are found funny by few besides himself. He also prides himself on his old-school tastes, preferring fedoras to dye, talking to texting, and cards to Fort Night or whatever the heck it's called. This third year coincides with his third year of acting in the school's Theatre program, where he's portrayed everyone from pirates to detectives to (gulp) Nazis. Now there are a few photo ops that are best kept buried….