Football team to visit Sulphur Springs in rematch of last year's playoffs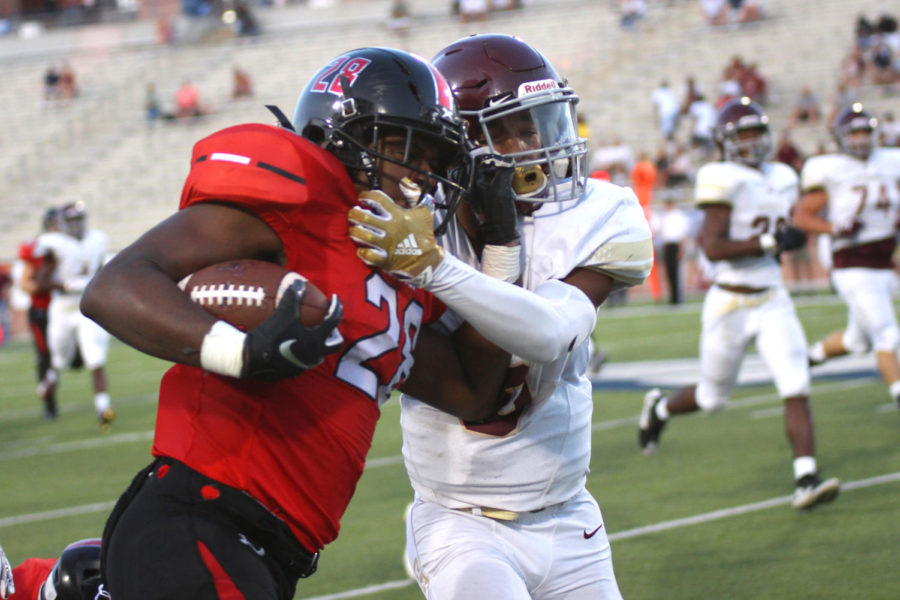 With the thrill of last year's 45-29 playoff victory over Sulphur Springs still in recent memory, the football team (1-0) will visit the Wildcats (1-0) once again tonight at 7:30 p.m. in an anticipated rematch.
Leopards head coach Todd Ford said he sees the road matchup as an opportunity to simulate and prepare for critical games later in the season.
"It's exciting to play in that type of atmosphere because it helps develop our team," Ford said. "We are going to play big games in the future, and we need to be comfortable in those big game environments. I like going into a hostile environment and having to focus in and play well."
Junior defensive tackle Tyler Beidleman explained that regardless of the hostility, it is important that the team sticks to its game.
"We expect a team that will come out with something to prove because last time we were there, we knocked them out," Beidleman said. "[Sulphur Springs fans] are going to be loud, but we are just going to continue to play our game."
Last week, Sulphur Springs stifled the running game in a 37-35 win against Wakeland, limiting the opposition to a meager 40 rushing yards on 18 attempts. Quarterback D'Corian Young went 19-27 passing with 203 passing yards along with 83 yards on the ground. The senior quarterback ended up with four total touchdowns. Young also threw for a score and ran for another in limited action against the Leopards in last year's game.
The Leopards accumulated over 492 total yards in last week's victory over Heritage and went on to win 42-26. Senior running back Jahi Rainey led the Leopards with 281 rushing yards and three touchdowns on 25 attempts and added a touchdown reception. Rainey will look to have another big game against Sulphur Springs, following up on 197 yards rushing and a score in last year's playoff victory.
Senior wide receiver Jacob Terwilliger said it is likely that Sulphur Springs will look to defend the run once again and force the Leopards to throw the ball.
"They most definitely will try to stop the running game, so we will have to attack by passing, but we will still have to run the ball," Terwilliger said. "[The offensive game plan] will also depend on the conditions we're in because it's supposed to pour down rain. We will for sure have to be productive running the ball."
Ford said he is not concerned about the balance of the Leopard offense and that in the end, it all comes down to attacking the opponent's defense.
"I don't ever get concerned with how many times we throw it or how many times we run it," Ford said. "Heritage was inviting us to run the ball, and we were very successful doing that."
About the Writer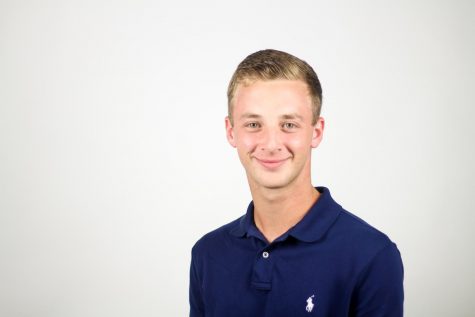 Benjamin Nopper, Section Editor
After joining staff and becoming an editor his sophomore year, Benjamin Nopper is enthusiastic to spend his senior year in the newsroom he considers...