Stacy Road Update
Hang on for a minute...we're trying to find some more stories you might like.
Due to multiple delays and setbacks during its third year of construction, Stacy Road is now expected to be completed by early 2019.
"There is some more underground work to do at the intersection of Angel Parkway and Stacy Road," Fairview town engineer James Chancellor said. "Curb inlets are being installed now and in mid-September, the subgrade work for the two new driving lanes to be poured will be started."
In August there were conflicts with underground sewer lines preventing further construction temporarily. Coserve Gas resolved the issue with the lines so the project could be back on track. Since then, an underground storm sewer has been installed by Ed Bell Construction to further complete the construction of the road.
The ongoing construction has caused problems for commuters and young drivers.
"I feel like the construction can be a bit confusing, and I wish it didn't take them so long to finish," senior Zoe Allison said. "I work in the Allen Outlets, so I go on Stacy Road almost everyday. The construction is a pain because it does back up traffic since Stacy is one of the only way to the Villages. Everyone goes over there so it gets backed up easily."
Due to the progress of construction after the mishaps, Chancellor said he believes the project will be completed shortly after the new year.
"TxDOT believes this will occur before Thanksgiving," Chancellor said. "There are some new traffic signal poles and South Highway 5 intersection improvements to be done after the traffic switch. This work will go on after the first of the year. The project should be completed early next year."
About the Writer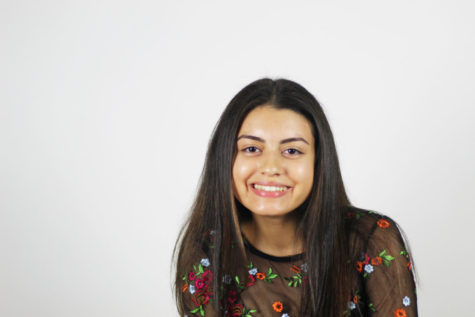 Gaby Garcia, Section editor
Croc enthusiast, Lululemon lover, and guac fanatic are just a few terms used to describe senior Gaby Garcia's lifestyle. As a true athlete would, Gaby...