New Academic Calendar to take effect in the fall
Superintendent Ted Moore and the student advisory council have devised a new academic calendar for the 2018-19 school year.
The previous calendar underwent some thorough changes that the student group proposed in a meeting with Moore.
"This group gave us feedback that during exam days it is a waste of time to stay all day after taking two exams," Moore said. "The advisory group also mentioned that our high school students have a longer day than the other campuses, so we decided to even it out by giving the high school three additional holidays that our other campuses do not have."
Moore expects the student, as well as teacher reaction to be overwhelmingly positive.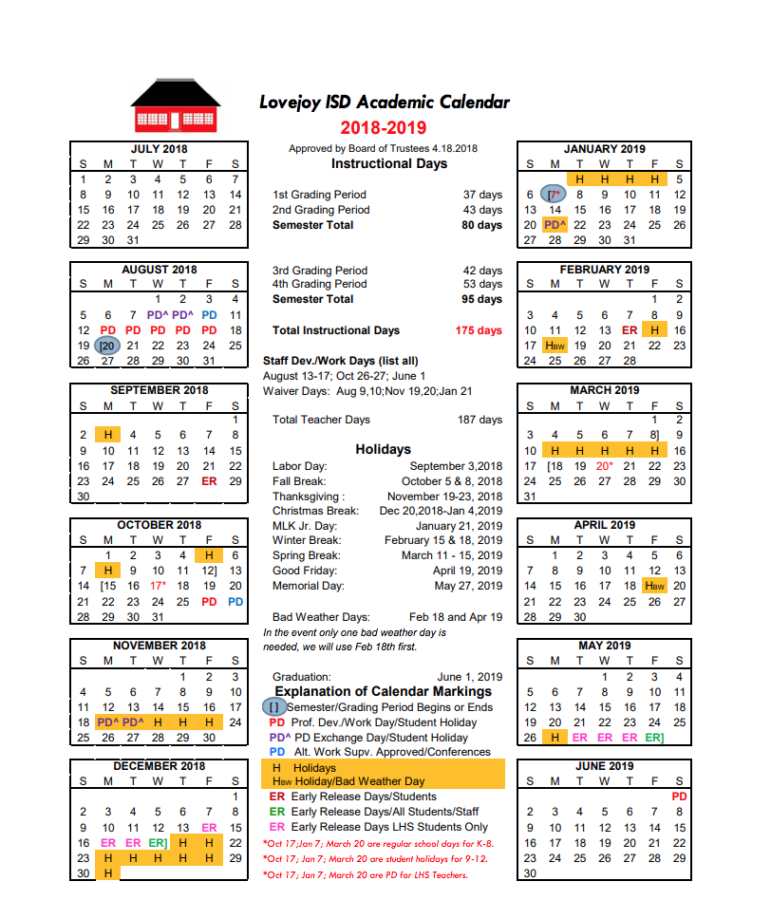 "During the three days of student holidays, the teachers will have additional time to work with other teachers to plan instruction," Moore said. "I expect this calendar to be popular with our high school community; our K-8 folks may not like it as well, although it is basically the same calendar that they have had."
Lily Herran, a sophomore on the student advisory board, further explained the reasoning behind the new exam weeks.
"Over the past few months, we have discussed having half-days during exam weeks, and we definitely feel that it would benefit all students," Herran said. "It's really something the student body has been pushing for the past few years."
The calendar includes student holidays reserved specifically for high school students on Oct. 17, Jan. 7, and March 20, as well as two four-day weekends in October and February for the entire district.
"The board saw that we really enjoyed the four-day weekends this past year," Herran said. "[They also] agreed that [a student holiday after every break] would be much needed after a rigorous few months. Those days off will definitely help the teachers and students decompress and get a much needed break."