New Academic Calendar to take effect in the fall
Hang on for a minute...we're trying to find some more stories you might like.
Superintendent Ted Moore and the student advisory council have devised a new academic calendar for the 2018-19 school year.
The previous calendar underwent some thorough changes that the student group proposed in a meeting with Moore.
"This group gave us feedback that during exam days it is a waste of time to stay all day after taking two exams," Moore said. "The advisory group also mentioned that our high school students have a longer day than the other campuses, so we decided to even it out by giving the high school three additional holidays that our other campuses do not have."
Moore expects the student, as well as teacher reaction to be overwhelmingly positive.
"During the three days of student holidays, the teachers will have additional time to work with other teachers to plan instruction," Moore said. "I expect this calendar to be popular with our high school community; our K-8 folks may not like it as well, although it is basically the same calendar that they have had."
Lily Herran, a sophomore on the student advisory board, further explained the reasoning behind the new exam weeks.
"Over the past few months, we have discussed having half-days during exam weeks, and we definitely feel that it would benefit all students," Herran said. "It's really something the student body has been pushing for the past few years."
The calendar includes student holidays reserved specifically for high school students on Oct. 17, Jan. 7, and March 20, as well as two four-day weekends in October and February for the entire district.
"The board saw that we really enjoyed the four-day weekends this past year," Herran said. "[They also] agreed that [a student holiday after every break] would be much needed after a rigorous few months. Those days off will definitely help the teachers and students decompress and get a much needed break."

About the Contributors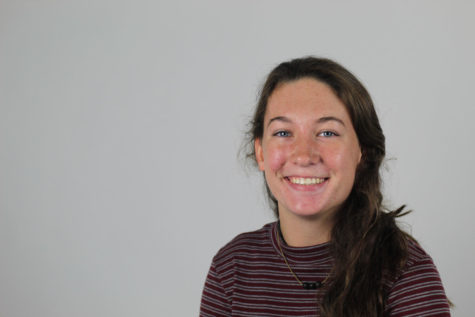 Alexis Russell, Staff Writer
Alexis Russell is a senior this year, and it is her second year on staff. She mostly writes about sports, including volleyball, basketball, and baseball. Her favorite teams are the Mavs and Cowboys, and her most prized possession is an autographed cardboard cutout of Dirk Nowitzki's head. Her hobbies include wake surfing, skiing, and sitting in her massage chair. Her all-time favorite movie is Dodgeball, and her favorite band is Del Water Gap. After graduation, she hopes to study International Relations at either UT or Arizona. She looks forward to a great year with The Red Ledger.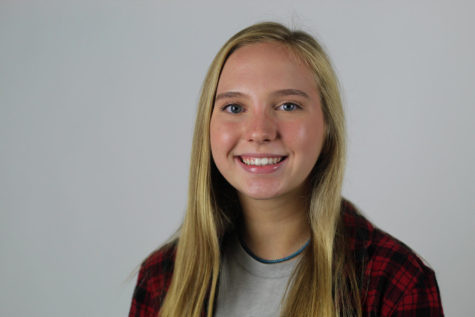 Madeline Sanders, Editor-In-Chief
Junior Madeline Sanders is entering her third year on staff for The RedLedger and is pumped to be Editor-in-Chief alongside her partner-in-crime, the lovely Liliana Hager. The two first met in seventh grade journalism, and are more than ready to tackle junior year and TRL together. Outside of the newsroom, Madeline enjoys spending her time making art (even though she isn't very good), hanging out with friends, listening to music (every kind under the sun), running, reading her Bible, going to YoungLife, watching old vine compilations, and driving her thunderbird. She also enjoys the finer things in life including throwback One Direction, the chocolate fudge iced brownies from the Walmart bakery, Honeycomb cereal, college football (gig them), but most importantly, dogs. However, she does not enjoy wasps, olives, the word 'crust,' disorganization, and fake nails. Madeline tries to live like she is at camp 24/7, which mainly is her excuse to wear a t-shirt, Chacos, and Patagonia shorts as much as possible. Fueled by kombucha, chocolate brownie clif bars, and the musical stylings of Fleetwood Mac and Ben Rector, Madeline pushing herself to make this the best yar of TRL yet.