Senior goodbye: Mixed emotions
My parents always told me high school would be the best years of my life, and as I'm nearing the end, my only thought is if that's true, I have a sad road ahead of me. High school, for me at least, was four years that I just had to get through. It wasn't all bad, but I wouldn't say it "shaped me as a person" or "made my future clearer." If anything, I am even more confused about what I want to do with my life than I was in middle school.
I've been introduced to so many new interests these past few years that my clear plan to become a doctor has become a little foggy. A part of me wants to stay here and try to figure what my purpose on this earth is, but the other part of me cannot wait to leave.
Honestly, I don't think high school itself played a big role in my growth as a person. I've known most of my closest friends since well before freshman year, so I'm not sad to leave Lovejoy. I actually am ecstatic to get out of this prison. But my heart breaks thinking about leaving Lucas. Leaving my dogs, my family, my best friends. The end of senior year has left me with mixed emotions. I know I need to leave but I want to stay.
I've lived in this boring little town since I was 8 years old, and it's going to be hard for me to call somewhere else home. That said, words can't describe how excited I am to move to Norman, Oklahoma and start my new life there, but it brings me to tears thinking about everyone I have to leave behind.
I met my best friend here. I learned how to drive here. I grew up here. I have so many memories here, and I don't want to leave. I know I will come back and visit, but moving out means moving on. And even when I come back, not everything will be like I left it. Things change, and I won't be here to witness that.
I'm going to miss driving around the curves of Country Club. I'm going to miss my parents nagging me to do things. And I'm going to miss laying in my bed and doing absolutely nothing productive. I'm finally recognizing the true value of the little things I used to take for granted.
Growing up sucks. There's lots of loss. But my hope is that, in the future, taking this big leap will pay off, and there's no way to find that out if I stay here forever. So I must leave. I have to say my goodbyes and cross my fingers and remember home is only 192 miles away.
About the Writer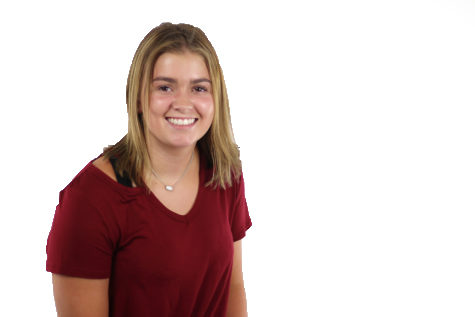 Katie Felton, TRL Reporter
Senior Katie Felton, a four year Red Ledger staffer who suffers from severe senioritis, cannot wait to be done with high school. But, since she is stuck...