Review: 'Infinity War' resonates deeply with audience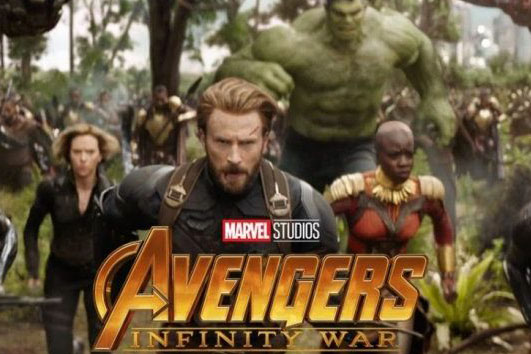 Ten years. Ten years filled with smash-hit movies, lovable characters, and fun post-credit scenes led to this monumental fight. 10 years filled with whispers of a name–a mysterious being pulling strings and leaving tiny hints of his existence. Now, after all this build-up, "Avengers: Infinity War" finally comes smashing into the MCU with its colossal villain, Thanos.
Going in, there was an expectation that perhaps Marvel Studios had bitten off more than it could chew. With a runtime of around two and a half hours and just about every hero from the past films making an appearance, some fans were prepared for the worst. Yet, despite the odds stacked against them, Marvel Studios managed to put off one of their best movies yet. Every scene is intentional, and there's no time for boredom or a bathroom break (go for a small drink with this one–every second you're out of that theatre is a second wasted).
"Infinity War" shows Marvel's ability to handle darkness well. In the past, Marvel has strayed away from delving into dark storylines, focusing instead on lighter plot with a spattering of jokes throughout. With "Infinity War," a whole new type of heaviness is introduced. For the first time in the MCU, more than one character faces their end, and it's incredibly painful when they do. Each death resonates deeply with the audience because they've watched these characters for years. They've rooted for them and worried for them, and now they mourn for them. Intensely powerful, "Infinity War" conquers audiences' past reluctances for death and provides a series of events that leaves viewers with aching hearts.
I can't go on without mentioning the importance of the story's villain. Thanos was far more dynamic than expected. With the intention to wipe out half of the universe in order to "save" societies from destroying themselves, Thanos will stop at nothing to achieve his goals, even if it causes him his own internal pain. It was surprising to see the amount of emotion that was put forth in his character, and he felt like a wayward god mourning the pitfalls of man as he destroys them to save them. Hateful yet understandable, Thanos is a villain to be remembered.
One of my main qualms with the film was the placement of humor amidst moments of deep sadness. Some scenes that are meant to hit hard with the audience are tarnished in an instant as a character jumps out with some zany one-liner that feels just a little too forced. While it's important to find a balance between humor and drama, having characters goofing around and cracking jokes amidst moments of literal impending genocide isn't Marvel's wisest decision.
There isn't much to complain about with "Infinity War." Everything down to the cutscenes and fonts were perfect and well fitted for each moment. This movie to the Marvel Universe is the equivalent of "The Empire Strikes Back" to the Star Wars franchise. Marvel fans finally get the epic movie they have anticipated for so long, and the payoff is more than pleasing. Go see this movie as soon as possible, and avoid spoilers as best you can because this movie is a sight to see.
My Rating: A+
About the Writer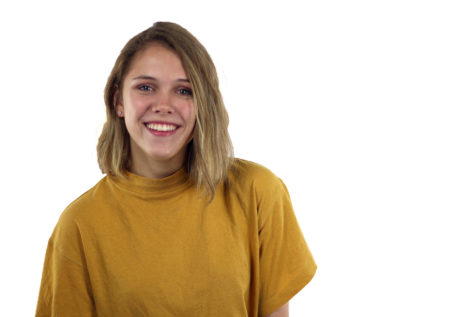 Anna Stockton, TRL Reporter
Anna Stockton is a senior, and this is her second year as a part of The Red Ledger staff. Since joining the organization her junior year, Anna has discovered...