Majestics to hold annual spring show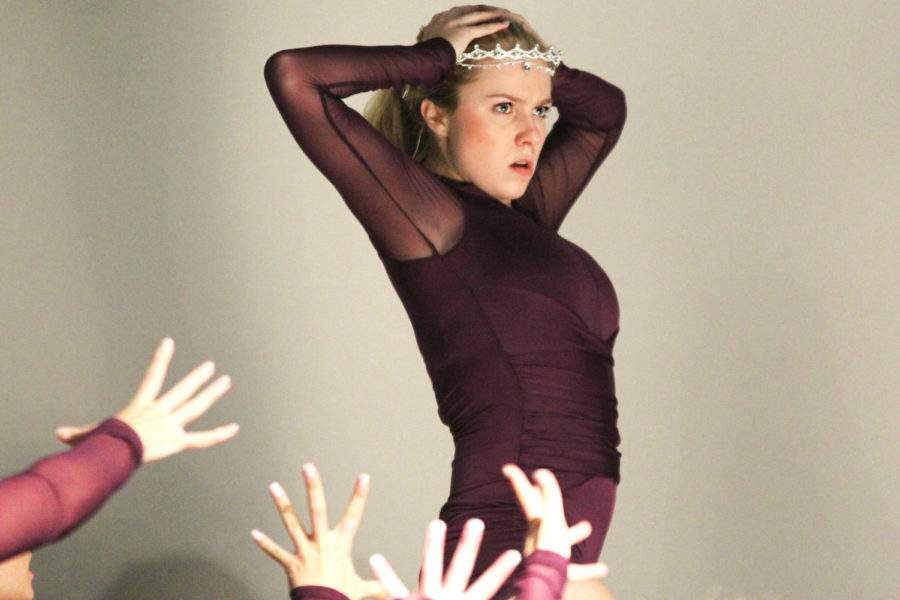 After six months and 24 weeks of preparation, the Majestics team will present their passion for dance in their annual spring show, titled Architect of the Mind, April 19-21 in the auditorium at 7 p.m..
"This year we are doing a study on all of the things that you can build," assistant director Jenny Willis said. "Whether it's physically building muscle or metaphorically or mentally building friendships, faith, and resilience. We have a dance that focuses on various different things that you can build."
Director Jen Morrow and Willis started looking for music and planning the show during the summer. The planning then transitioned to a nine month period when the team actually worked on the show.
"It takes almost a year, so it's kind of a funny thing like, 'Oh, we give birth to it,' and I think it's also the highlight of the year," Morrow said. "In the spring show, we do a variety of dances; during football season, it's kind of stuck in one genre. So it's nice to be able to move differently in the spring, as we kind of move in the same quality in the fall."
The directors revealed the theme of the show to the team in the fall, which is when they started learning some of the dances for the spring show.
"I think at first the girls were a little confused, but then once they started learning their dances, and they understood the songs and how things tied in, everything started to make more sense," Morrow said.
The show will feature guest performances from choir, orchestra, and the percussion group. Additionally, there is a guy-girl number and a daddy-daughter number.
"Spring show is easily one of the best parts of being a part of the team," junior Audrey Supan said. "It really unifies the girls and pushes us to work towards a common goal."