Playlist: Springing into song
When you step outside and hear the bees buzzing and smell the flowers blooming you want to have some music that goes along with that spring feeling. I have created a playlist that is perfect for this nice 70° weather (and even when it's 55 or in some cases 90). The music is great for jumping into spring.
"I Like Me Better": This energetic song is about loving someone so much you begin to love yourself more by being with them. Lauv is an underrated artist who needs more attention for his brilliant work as a musician. It's a fun song to play while you are on a date or with friends in the car to jam to.
"Sweet Talk" by Saint Motel: Saint Motel provides music that we consider to be pop music yet gives us more than the overused themes and lyrics heard on the radio. Their songs are fun and full of energy that almost seems tangible. The music also uses instruments that have almost become extinct in popular music. Their songs are perfect for playing at a nice picnic at a park.
"Pink Lemonade" by James Bay: James Bay has SNAPPED! Going away from his typical folky indie isolated pop music he has gone straight alternative. His new singles for his upcoming album dropping on the 12th of May, are enticing and have me counting down the days to see what else he has up his sleeve. This song is great for getting all of your spring cleaning done.
"Say Amen (Saturday Night)" by Panic! At The Disco: What can I say other than WOW. Maybe it's my undying love for Brendon Urie, or that his voice can make you melt into a human puddle, but this song is absolutely wonderful. It has just come out in the last month and has already been used in March Madness commercials. This song is a pump up for your summer body workout.
"Lemon Boy" by Cavetown: THis song is cute and whimsical. This song as weird as the lyrics have such a wholesome and innocent quality. Despite the fact I'm not able to consume citrus, it is lovely and nice on the ears. It's a perfect song to listen to at the botanical gardens.
Leave a Comment
About the Writer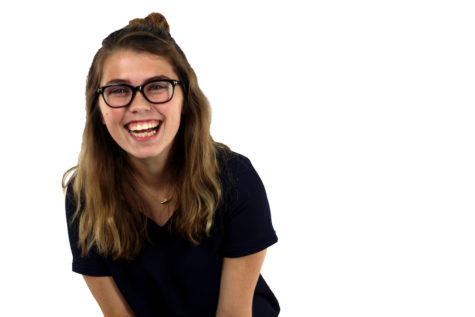 Katie Bardwell, TRL Reporter
Katie Bardwell is a senior, and this is her first year on The Red Ledger staff. She is excited to finally test out the waters of journalism. Katie has...