Review: 'Invasion of Privacy' delivers a mixed sound of bold anthems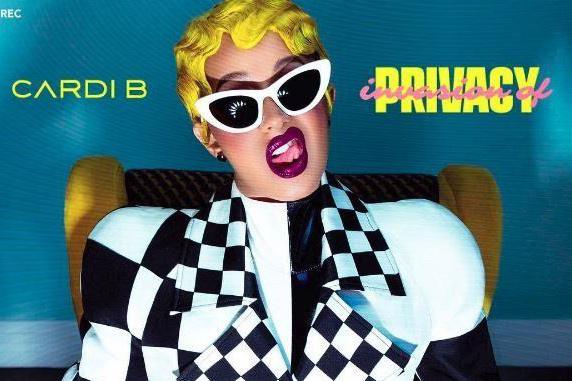 A genre infamously saturated with male dominance, hip-hop has notoriously neglected to take seriously the legitimate talent of female artists. The rise to stardom that rappers like Nicki Minaj and Lil Kim experienced were exceptions in this style of music, and with the release of "Invasion of Privacy," Belcalis Almanzar, better known professionally as Cardi B, seeks to disrupt the status quo. Erupting with the viral hit "Bodak Yellow" and subsequent singles "Drip" and "Bartier Cardi," Cardi now seeks to deliver a complete, consistent set of material over the course of 13 tracks.  
"Invasion of Privacy" is essentially a bombastic account of the Bronx star's life, imbued with the occasional appeals to emotion and attempted absurdist humor. One thing Cardi certainly does not lack is a flare for the dramatic; emboldened attempts of self-aggrandisement brush shoulders with humble concessions. She immerses the listener in a whirlwind of female warriors who don't shy away from exposing more lavish, fragile personas. If "Invasion of Privacy" accomplishes nothing else, it at least expands the extravagance of "Bodak Yellow." What the release indicates for the longevity of her career is difficult to decipher.
The deployment of a "rags to riches" narrative comes arranged with overly-glitzy hits like the aforementioned "Bodak Yellow" and a 21 Savage collaboration "Bartier Cardi." In an attempt to balance more refined instrumentation and abrasive vocal deliveries, Cardi includes singles like "Be Careful," which are intended to instill a sense of vulnerability but ultimately feel like a superficial ballad. Though appeals to her Dominican heritage are commendable, they offer little in the way of legitimate emotional potency or impactful storytelling. It is precisely the attempts at cold, calculated musical struts which come up short lyrically and provide for some nearly cringe-worthy sequences. Equally underwhelming are the extended attempts at dejected balladry on tracks like "I Do" and "Thru Your Phone." The rage expounded upon in certain sequences appear to be justified but is not delivered in such a way that lives up to the epic high that Cardi intends.
The few charming elements of the record are born out of certain raw humor and tasteful celebrations of Cardi's roots. As previously mentioned, Cardi's Latin roots are a point of observance for the rapper, as the song "I Like It" dons a sampling of a salsa classic from Pete Rodriguez. The accompanying features on the track are quite fitting, including the reggaeton star J. Balvin and Puerto Rican rapper Bad Bunny. Not only does she tastefully represent her personal origins, but she also provides nods to the R&B resurgence of the 90s (i.e. Lauryn Hill) on tracks like "Be Careful." On "Bickenhead," she also manages to pay respects to Southern hip-hop.
"Invasion of Privacy" is an exercise in the boisterous braggadocio that has remained a staple in hip-hop and is a necessity for female artists to excel in if they are to capture some staying-power in a genre whose history has been nothing short of misogynistic. It seems difficult to judge whether Cardi B is truly here to stay. Time will tell, and her bombastic personality coupled with the more subdued anthems of betrayal will certainly capture the attention of many listeners. Those who lend their ears to her debut are certainly in for an experience, but eccentricity is not necessarily analogous with quality.
Grade: C+