Review: 'Love, Simon' provides the story of an innocent love in a modern era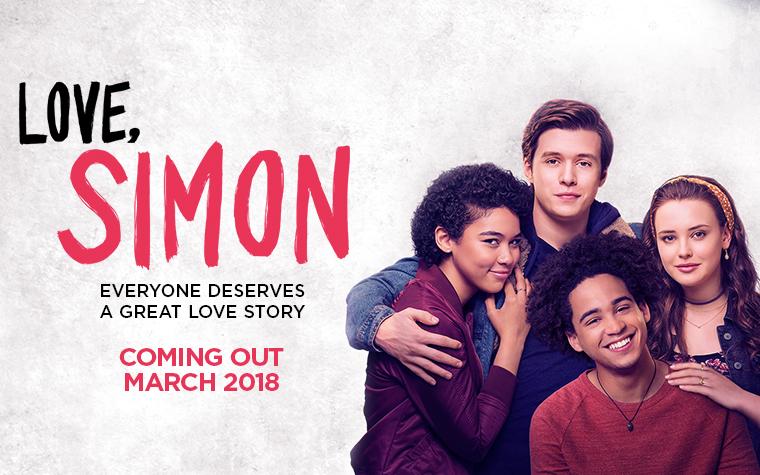 In a world dominated by heterosexual content, the movie industry has failed to marginally represent the LGBT community. With the demand for such movies rising, the cinematic world has responded with queer movies that turned out to be hits: "Carol" (2015), "Moonlight" (2016), and "Call Me by Your Name" (2017) being the most noteworthy examples.  However, one area that all these queer movies fall short in is their ability to portray LGBT romance as innocent. So often, LGBT related movies are over-sexualized and heavy– they make those relationships come off as more adult and R-rated than other romances. Recent box office hit "Love, Simon," seeks to change this narrative.
The movie is a coming of age story that focuses on the coming out of a closeted gay high school boy who has fallen in love with a kid he has never met. What ensues is a heartwarming and innocent love story that leaves the audience wondering why the genre has only just begun to explore this concept.
Initially, "Love, Simon" feels a little underwhelming. With all the hype surrounding it, I was surprised to find that the movie is like any other high school coming of age story– it's a little cheesy, a little sappy, and a little cliche. However, as the movie went on, I found that this was what made it so powerful. The connotation associated with an LGBT movie has never been light-hearted, and audiences are almost always guaranteed a sad ending. It's refreshing to sit in a theatre and watch an awkward teenager fall into such a harmless and sweet love and not have to face a tragic pitfall. The fact that a LGBT love story evokes the same feeling as the heterosexual ones that have widely dominated the cinematic field is a powerful and evocative experience.
The characters are lovable and quirky; exactly what one would expect from a movie about high school. Interestingly enough, the plot isn't as predictable as one would expect. While there are the usual cliches like Halloween parties, unrequited love, and wacky mix-ups, there is also an underlying plot that isn't easily unraveled. The audience is kept on their toes, which allows the movie to be more engaging as they, alongside main character Simon, try to discover who the mysterious "Blue" really is.
The balance between humor and drama is well thought out. There are moments that are silly and laugh-provoking in just the right places, and for every funny moment, there is a balance of drama. Certain speeches and scenes are heart wrenchingly sad. The audience is genuinely moved by the overarching story and can sympathize with the inner turmoil the main character feels.
However, while "Love, Simon" has places it succeeds, there are also moments that it falls flat. The plot at times is completely confusing and not in an intentional way. I found myself being genuinely baffled by what was happening, and it took a good while before I was able to put together the missing parts. This disconnect made the viewing experience less enjoyable but not irredeemable.
Those who do not enjoy the high school coming of age genre will find that this movie is not for them. "Love, Simon" embraces its place in the subject with gumption and makes no effort to hide or change it. Because of this, it can come off as juvenile at points, which is entirely its intention, but some might be put off by this.
With "Love, Simon," an underrepresented group finally gets its shot to show the rest of the world that movies about LGBT relationships can make the same impact heterosexual ones do– that their story is just as deserving to be told, and that love, no matter the shape, size, color, or gender, is love. "Love, Simon" leaves viewers content and hopeful for the unfolding of a new era where the LGBT community finally gets a place at the table in the cinematic world.
My Rating: B+
About the Contributor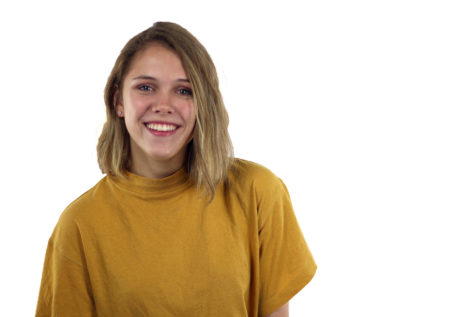 Anna Stockton, TRL Reporter
Anna Stockton is a senior, and this is her second year as a part of The Red Ledger staff. Since joining the organization her junior year, Anna has discovered...