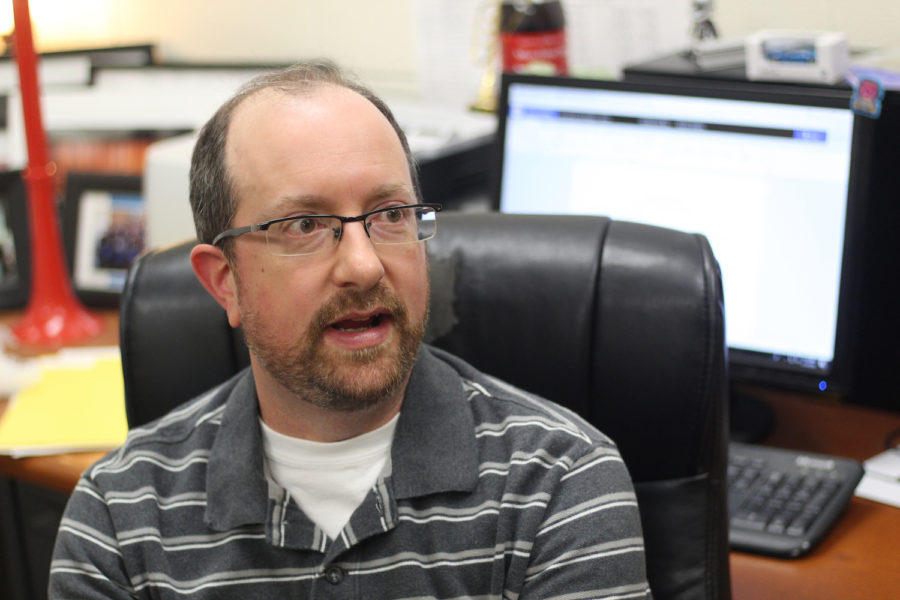 Band director Paul Heuer
The Red Ledger: What is your biggest advice for students?
Paul Heuer: Go after what you want in your life. I think when you're young sometimes and you're growing up, things feel easy and that you're given those things, but I think the older you get, the more successful you want to be. As you get older, [you realize] that nobody is going to give you anything. You're in charge of your destiny, and through hard work and through determination, you reap the rewards.
TRL: What do you wish you knew when you were our age?
PH: From being young, your world revolves around you, and I think the older you get, the more aware of other people you become, and that ultimately is the most important thing for us– connections with people versus yourself.
TRL: What are some experiences that changed your thinking from when you were a teenager that you think could be helpful for us right now?
PH: We all go to high school and end up being a big fish in a small pond. And then you go to college and it may be a bigger pond, but it's still very small. [In] college, I was a trumpet player, and I went to an international trumpet seminar that was all the best young players from the United States and from Europe. And all of a sudden, we were put in this place with students that were literally younger than me that played like professionals. The world's a big place. It only gets bigger, but it's really easy when you're in high school and even college. It sort of feels like a small place, [but] there's a lot of talent out there.