Spreading love
Local Chick-Fil-A to donate profits to Allen ISD teacher on Valentines Day
As a part of Allen ISD's Love Week, multiple Allen restaurants, including Chick-Fil-A, will be donating a portion of their profits to Olson Elementary teacher Katie Pownell. The funds will help Pownell pay for hospital costs after she underwent surgery for a brain tumor this past January.
Love Week is a program that has taken place around Valentine's Day week for 38 years in which members of the Allen student body and staff work together to raise money to support another Allen ISD student or staff member. Donations will be collected through the end of this week.
"Donations and fundraisers are established to raise money to bless that year's recipient," Stacy Road Chick-Fil-A owner Neil Brown said. "Along with donations, students solicit businesses throughout the community to help raise funds for that year's cause by donating a percentage of sales on a specific day to the Love Week campaign."
The Allen Chick-Fil-As have participated in Love Week for more than a decade. Each day this week through Friday, a different restaurant in the area will donate a percentage of their sales and provide a check to Allen, and Brown will combine the donations and give them to Pownell. 100 percent of the funds received from Love Week, whether from restaurants or donations, will be gifted to Pownell.
"Katie was an Allen alum and in 2016 graduated from Texas A&M," Brown said. "After college, she became a teacher at Olson Elementary here in Allen. She was diagnosed with a brain tumor and underwent surgery in mid-January."
The goal for donations for Pownell is $10,000.
"[Chick-Fil-A] always look[s] forward to being a part of something as special and honoring as Love Week," Brown said.
About the Writer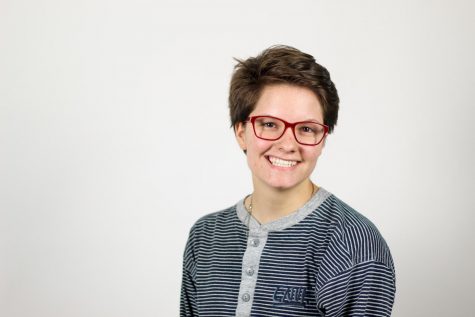 Kelsey Carroll, Section Editor
Senior Kelsey Carroll has never owned a dog or a cat, but she's the proud caretaker of two mini cacti living their life on her windowsill, and she thinks...