Review: Kura Revolving Sushi Bar creates unforgettable experience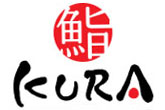 One foot in the door is all it takes to tell Kura is a very unique restaurant. There's a prize machine that spits out a toy if you order a lot of food, no host to take your name, and no menus to fiddle with while you decide what you want. But most importantly, sushi is circling around on a conveyor belt.
You can pull sushi off the belt, or if you don't see what you want, there's an electronic menu at every seat with sushi, ramen, and even desserts that are sent right to your table with the click of a button. Pretty much everything is electronic, but there are a few waiters to bring drinks and of course the kitchen staff.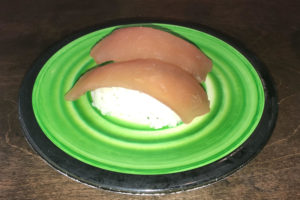 The sushi, ranging from basic California rolls to sea urchins, has an authentic taste and everything is very flavorful. But when it hits your mouth it falls apart, so I wouldn't go here for a first date. The beef is one of my favorites because it has a different flavor than the fish. It had a sweet sauce unlike anything I've ever had before.
Last time I went, I tried the spicy tuna on crispy rice. It had an interesting texture, but I enjoyed it anyway. My all time favorite thing to get is the tuna nigiri because it doesn't taste fishy, and I feel like I'm eating healthy because fish is good for you, right? But overall, the fish is very fresh and made with love. As far as the other menu items, I personally haven't ventured far from the sushi circle, but I can say I've never ordered something I didn't like. I have gone with people who get the ramen every time and swear by it.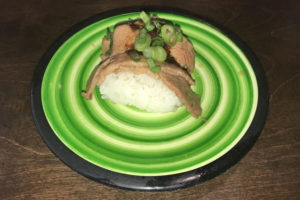 Once you pull a plate off and devour what's on it, you put it into a little slot that counts how many plates you eat and calculates what you owe. After you've finished your meal, it's time to press the 'checkout' button, and someone comes to bring you your check. Each plate on the belt is $2.25, and other items cost less than $8. I typically spend about $12 to $15 per meal, so it's pretty inexpensive for sushi.
Kura is very casual, so there's no need to dress up. It's loud, family friendly, and a fun eating experience. The best thing about it is you know what you're ordering because it's right in front of you, and if you happen to pick a plate thinking its something else, the staff will gladly take it from you with no charge. But beware: it is a sushi restaurant, so it can sometimes smell like fish, although it goes away after a few minutes.
If you want a revolutized sushi restaurant and aren't afraid to be adventurous, Kura can meet your needs.
About the Contributor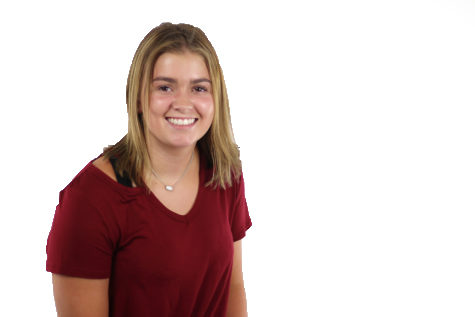 Katie Felton, TRL Reporter
Senior Katie Felton, a four year Red Ledger staffer who suffers from severe senioritis, cannot wait to be done with high school. But, since she is stuck...