Swim advances in district, prepares for regionals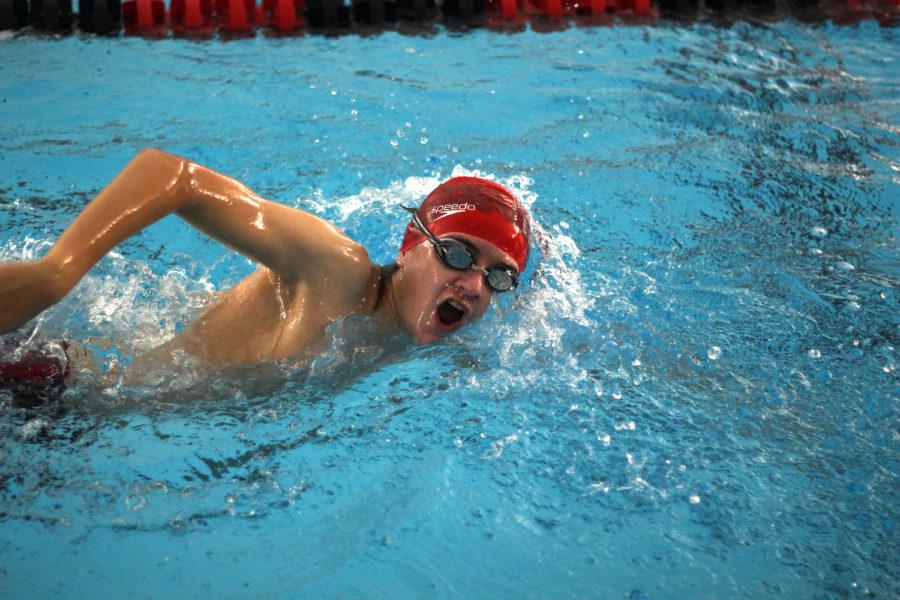 After a successful district tournament performance that saw both the boys and girls swimming teams finish in second place, the teams will move on to the regional tournament.
Head swimming coach Matt Franks said that he was pleased with his team's performance in the district meet, and the team even qualified a school record 26 swimmers for the regional tournament.
"They kept the meet very close for having such young squads, as 70 percent of our swimmers are underclassmen," Franks said of the district tournament. "I think that the team as a whole performed very well. We qualified the most swimmers and individual swims to regionals in program history."
Franks also explained that he has set specific goals for both the boys and girls team at the regional meet.
"The goal is to try and improve on what we did last year," Franks said. "The girls team was third overall, and they advanced two individuals and two relays to state. I think we are in a good spot to do that again and possibly pick up a few more swims that qualify for state. On the boys side, I am hoping to have at least two boys qualify for state and at least one of our relays to have a shot to qualify for state. There are also several school records that should [be broken]."
Senior Alex Burns said that the team is adjusting its preparation technique for the upcoming tournament.
"For districts, if you weren't seeded in the top six, then you tapered the whole week leading up to it," Burns said. "Now for regionals, everyone will taper, shave, and wear tech suits to ensure the fastest swims as possible."
Senior James Vaughn suggested that the team has some areas of improvement to address in order to be successful in regionals.
"We learned [from the district tournament] that we are going to have to work a lot on fast turns and starts if we want a shot at state," Vaughn said.
Burns said that she hopes the team excels in the relay segments of the competition.
"I'm really hoping our relays place well so we have a good shot at state," Burns said. "[We can do that] by getting excited about the tournament and cheering one another on."
About the Writer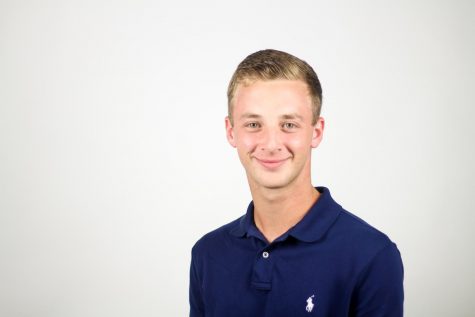 Benjamin Nopper, Section Editor
After joining staff and becoming an editor his sophomore year, Benjamin Nopper is enthusiastic to spend his senior year in the newsroom he considers...