Cheer places 12th at UIL state tournament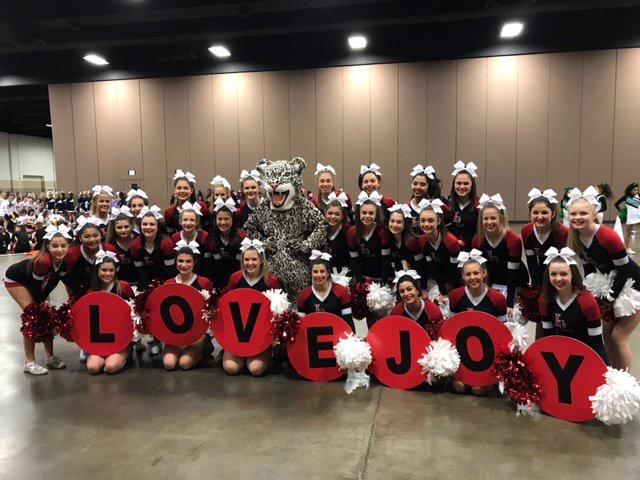 Going into last week's UIL competition, the cheer team made it a priority to make it to the finals. The team did just that, thanks to a 12th place finish out of 70 teams competing.
The Leopards placed fourth in "Crowd Involvement," seventh in "Band Dance," and tenth in "Fight Song," which put them seventh in the state of Texas overall in the preliminary round.
Head cheer coach Shelly Wiggins said that she was very pleased with the girls' performance and ability to achieve their goal.
"The team did a great job," Wiggins said. "Our goal was to make finals. They reached their goal and scored very high in all categories. I was proud of how they performed."
Wiggins explained that the preparation process for the UIL tournament involved selecting the top cheerleaders at the school in addition to a consistent training regimen.
"We had a tryout in order to determine who would compete on our UIL squad because we can only take 30 cheerleaders to compete," Wiggins said. "We worked on our routines for months and even had outside coaches help with choreography and tumbling."
Senior Nessa Habibi said that the practices were beneficial in that the team was able to build chemistry through them.
"We all had our goal in mind in every practice, and we went full out to do the best we could," Habibi said. "I believe [the practices] helped us build a bond with one another because we pushed through when we wanted to give up."
Sophomore Madison Kohl noted that the team's success in the tournament is representative of the improvements the team made this year.
"It felt beyond amazing to have come so far from last year to this year," Kohl said. "We felt that we had improved so much, and we proved that we actually have something more within us to go as far as we did."
Wiggins explained that the team will continue to perform in other events such as basketball games and future pep rallies.
"We are looking forward to our last two pep rallies, including the Black Light pep rally," Wiggins said. "This is really the start of our busy season."
About the Contributor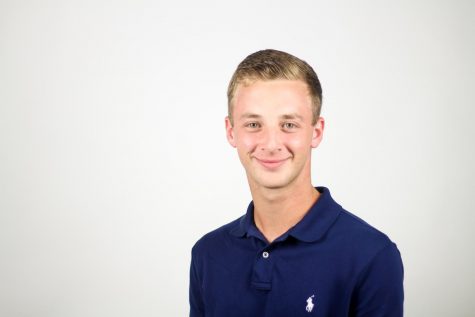 Benjamin Nopper, Section Editor
After joining staff and becoming an editor his sophomore year, Benjamin Nopper is enthusiastic to spend his senior year in the newsroom he considers...