Food Feud: Heavenly hot chocolate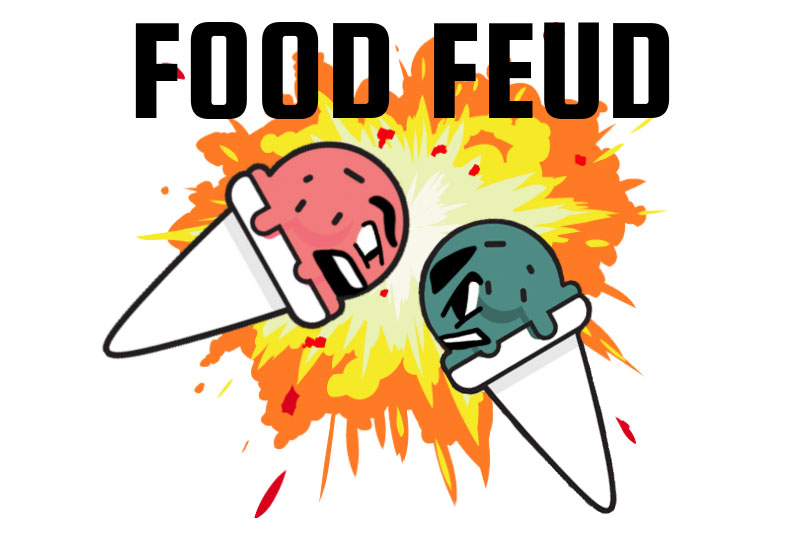 In the winter season, one of the most iconic and classic drinks is a warm, uplifting hot chocolate. Below are the top six hot chocolates in the Lucas/Allen area.
Sublime:
Sublime is located in Watters Creek, and when you walk into the small, comfortable chocolate shop, the first thing you see is fudge and 23 different flavors of chocolate, including pumpkin spice, caliente, peanut butter, and lavender. I bought the drinking chocolate and the dark chocolate. After waiting only two minutes for my drink, I sat down in one of the three tables in the restaurant, which are four seaters with a booth bench and two chairs on the other side of the table. The drinking chocolate came with a thick layer of foam, which was not the best introduction to what I was drinking and made me skeptical to try the actual hot chocolate. After making my way through the layer of foam thicker than the earth's crust, I reached beautiful, delicious hot chocolate that tasted as if it was just made from the cocoa beans it came in. With a smooth, milky texture to tie everything together, this was a drink that would not be topped. The dark chocolate tasted exactly the same as the drinking chocolate but with a darker, more sophisticated taste that fused well with the other ingredients in the drink. Sublime Chocolate was a great experience, and I cannot wait until I get to go again.
Rating: 9.6/10
Village Coffee:
Village Coffee was one I was very satisfied with. For two reasons which make the process of ordering a drink or food very convenient for me. The location is off of Stacy, in the Villages of Allen, a place that is very close to a lot of the housing in the Lovejoy district. The other reason was the drive through, only one other place on this list had a drive through and this is a very convenient and easy thing. It makes it so buying a hot chocolate and going somewhere else can be done quite fast. The inside is very modern, and it has very clean, modern furniture and a large horseshoe shaped counter for the barista to serve you. The service is very fast and the employees are very respectful and kind, I got my hot chocolate in less than five minutes, and it tasted amazing. It wasn't dense at all it was very light and uplifting, it was nice and refreshing to drink, and it still had the great chocolate taste. How they managed to make it light and uplifting without tasting more like warm milk rather than deep, dense chocolate I have no idea, but they managed to pull it off successfully. I will be going back to Village Coffee the next chance I get.
Rating: 9.3/10
Caffe Promenade:
Right when you walk into Caffe Promenade, you know that this isn't an ordinary cafe. With forest paintings and old bags of cocoa and coffee beans on the walls and wooden doors and tables, the establishment is very balanced between old, homey, wooden cabin and fresh, modern, local genius bar. The genius bar table is set up for eight people with power sockets, creating a great place to escape and work. I only had one problem with the cafe itself: the time it took to get my drink was not natural. I ordered one regular hot chocolate, and it took 20 minutes. There were four other people in the cafe, one in front of me and three behind. When I finally got the hot chocolate, it was decent. It somehow awkwardly tasted like it was fresh but also just came out of a Swiss Miss packet, as there were traces of heavily non-mixed chocolate just orbiting around in my drink.
Rating: 7
Frogg Coffee Bar and Creperie:
Frogg Coffee Bar and Creperie– you've probably seen it on every girl's Instagram and/or Snapchat story, and you will most likely never hear the end of it. When you walk into the cafe, you are greeted by the smell of brewing coffee and warm crepes. The lines may get long, but the service moves through everyone quickly. I'dheard many different reviews about the service at Frogg, and I was prepared for rude and uncaring employees when, in reality, they were all very warm and kind and made sure they got all the orders correct. I got my hot chocolate in five minutes and at a cheaper price than I initially expected– only $3.50. The hot chocolate was foamy on top, but not too much foam. It was just the right amount where you can sip it and get hot chocolate without having to dig your way to it. It came out warm, which I appreciated very much– no one wants to get their drink and then wait 10 minutes for it to chill from "lava that will burn your tongue off" to "this will still hurt but you can fight through the pain." Overall, this place was very comfortable, and the hot chocolate was very good.
Rating: 8/10
Starbucks:
Look, Starbucks is OK and all, but just because something is convenient does not mean you should settle. I think Starbucks is overhyped and overpriced. The drinks are fine, but they aren't worth the prices people pay for them. I would much rather go to a coffee shop anywhere else and get good coffee for the same or even less money. I went with the basic hot chocolate, and it was very chocolate-y, which I was not mad about. My only problem was that when I first tasted my hot chocolate in the loud, occupied, and crowded environment, it tasted like they'd just poured it after taking it out of Earth's inner core with a temperature of 10,800 degrees fahrenheit. I mean, not only did it keep me warm on a chilly day, I felt like I was the mascot for the Burning Man festival. So after waiting what seemed like 10 years, the hot chocolate was decent. Really the only major positive of Starbucks are the options. It seems like their menu never ends and there's something for everyone. All in all, I don't recommend Starbucks over its competitors, who serve great drinks at a fair price.
Rate: 6/10
About the Contributors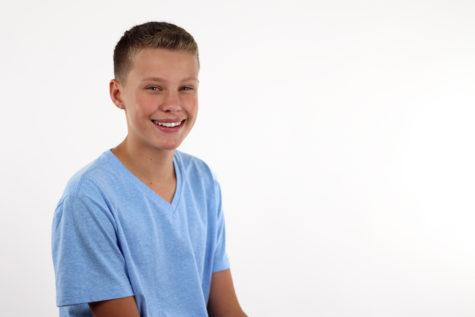 Jackson Willard, TRL Reporter
Jackson Willard is a 14 year old freshman with a passion for journalism. He is often found in his favorite Von Miller jersey, watching his fantasy football...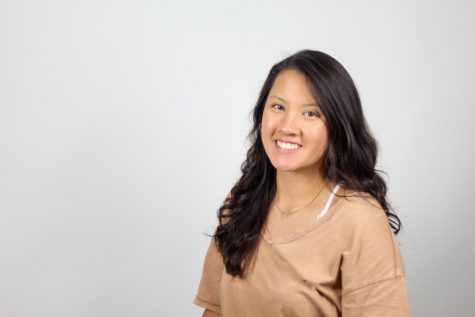 Grace Nguyen, Section Editor
Fueled daily by three iced vanilla coffees, standing at 5'2", Grace Nguyen will walk into the E103 door with no problem. Grace is entering senior year,...