Star Wars store opens in Fairview Town Center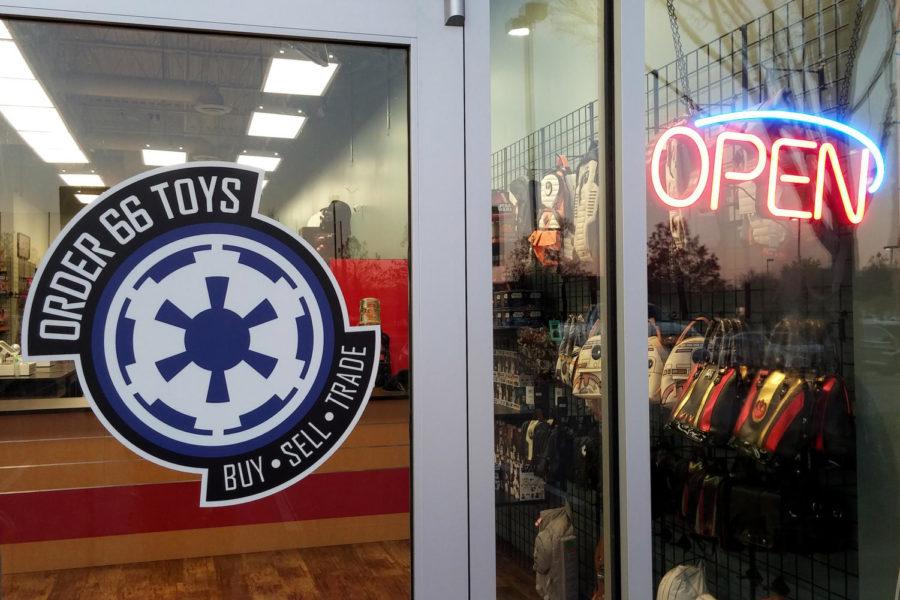 The market behind collectibles has historically flourished with the support of enthusiasts behind various franchises and companies. Order 66 Toys and its owner Joshua Derozzo have been taking aim at this market for some time now, including the last three months in their current location at the Fairview Town Center, formerly known as the Villages at Fairview. The store offers a myriad of products geared to fans of the Star Wars franchise and has been off to an acceptable start from a business standpoint.
"We definitely are doing financially successful enough right now to stick around for the foreseeable future," Derozzo said. "We're really doing well for most small businesses' standards, but we are not content by our own standards. This is a really important business for both me and my father. People have been happy with the collectibles we're offering, as well as t-shirts, backpacks, and various memorabilia, but we want to gain even more traffic."
The inspiration for the store's concept and services spawned from Derozzo and his father's mutual fascination with their specialized products and an eagerness to break free of normative life.
"I got to the point in my life where I wanted to do something I really enjoyed," Derozzo said. "My father and I have always had this side hobby of buying and selling collectibles, comic books, and things of that nature. My father and I have been interested in those kinds of things for my entire life. We wanted to manifest that passion in a business."
Prior to the launch of a collectibles shop, Derozzo was tied up with a grueling retail job which compounded health concerns.
"I started out as a district merchandising manager at Walmart," Derozzo said. "I was also a semi-professional poker player, so I had some money put away. My father had just retired from the military, and I myself survived cancer. I was having health issues while working at Walmart– as I was working a minimum of 60 if not 80 hours per week. I've had a lot of retail experience with assisting in the opening of six different Walmarts in the DFW area. I was responsible for the grocery side of things."
Due to his eventual fortunate health circumstances and the channeling of experience and commitment, Order 66 Toys came to fruition as a full-time gig.
"I just made the decision to invest in this idea full time," Derozzo said. "Between my experience, my father's availability, and having the proper funding, we bought a building in downtown McKinney and tried it out. It went extremely well from the outset. I left Walmart and stopped playing poker for the most part to dedicate all my energy toward this."
The store saw its humble beginnings later necessitate an evolution.
"Honestly, we came to outgrow that original McKinney location," Derozzo said. "We had the one really small store out there for an entire year. That was the building which we owned. We ended up selling that space and moving within McKinney to a building about four times the size. We were in that spot for six years."
Senior and store employee Grant Stout acknowledged that, even with the initial relocation, growing business required further expansion as well as a renewed focus on a single entity.
"We used every square inch of the second McKinney location," Stout said. "There were collectibles in literally every nook and cranny. We wanted to have both stores open simultaneously, but we tried that for a single weekend and it didn't work because customers at either location wanted a product which was available at one store but not the other. The lease was up on the McKinney location, and they made the decision to make Fairview our home base."
The recent installments in a sequel trilogy and a lifelong commitment to the science fiction franchise have made an impact on the store thus far.
"The last two films have created a lot of new demand," Derozzo said. "The store gives me an opportunity to capitalize on movies I'm really enthusiastic about and meet people with similar interests. Even if the store were to not last, I know I've had the chance to build something really important to me."
About the Writer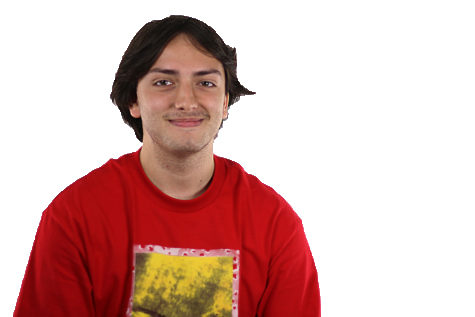 Noah Van Hooser, TRL Reporter
Noah Van Hooser is a senior who is excited for his third year on The Red Ledger's staff. He is passionate about bringing the Lucas community relevant...